Over the last few months with COVID19 impacting supply chains and shipping carriers we've been trying to make sure things are handled quickly when it comes to orders. The reality is that due to the extended delivery times and packages going missing it has slowed down things on the shipping claims side of things here at TH3D. This has resulted in people being unhappy and high stress levels on our staff side. We've been looking at a way to make the process easier and more streamlined for us and our customers. Enter Route.
Route is a service that is best known for their tracking app (that I have been using for a while now) that shows all your incoming orders. They also have a business side solution that not only allows your orders from a company to easily show up in their tracking app but they also provide easy to use claims for your orders. After using it a few times with some other websites we buy personal things from and talking with other companies that have been using this service we have partnered up with Route to cover all your orders.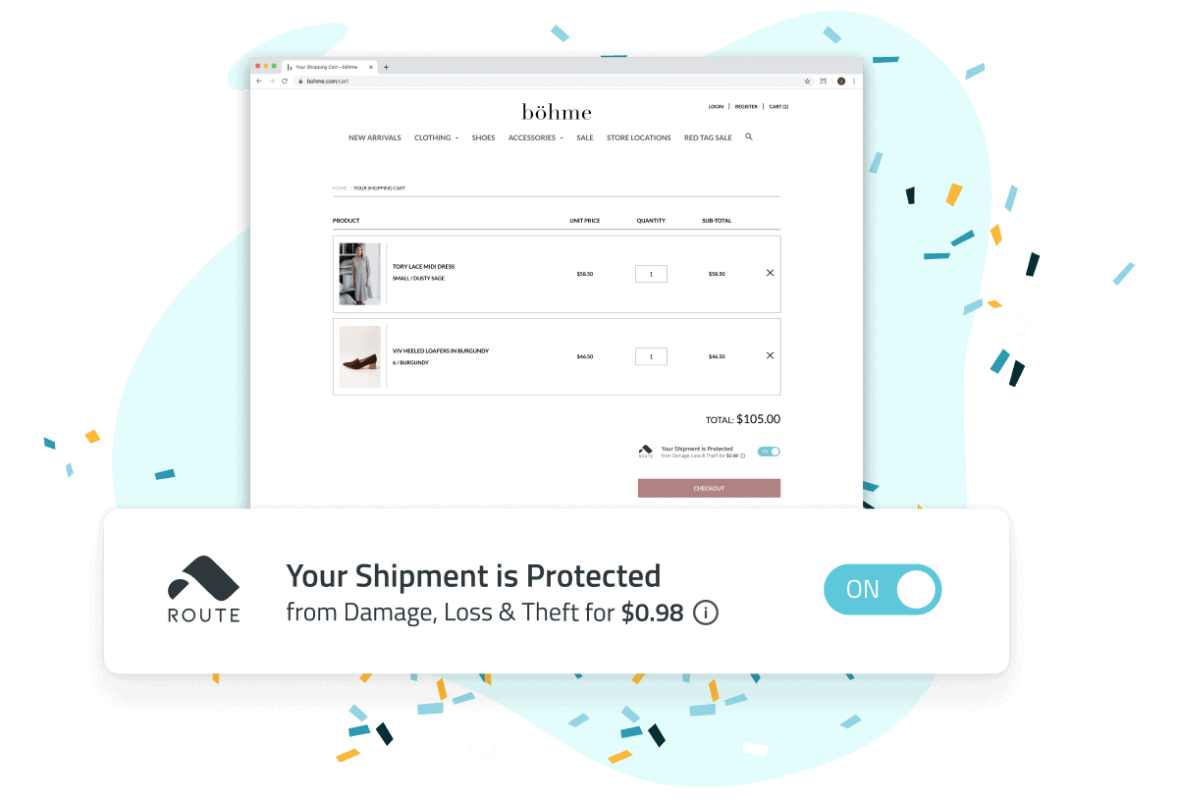 How do I enable it for my order?
At checkout you will see a "Shipping Protection" option that will be on by default. It will be added to the order total automatically. Their rates are very cheap (cheaper than other options we were using and even the shipping carriers) and their process is all streamlined. The pricing is $0.98 on orders under $100 and above that, it's about 1.5% of the order value from sample orders we ran. Route covers domestic (US) and International orders.

Their claim process is all self-service that can be done from your web browser, email that they send for your order, or from their app (IOS and Android). These claims are all handled with a response within 24 hours and they tout that most claims are paid out within 5 days or less. This means no dealing with USPS or UPS for shipping claims from us or you.
Reship or Refund
In the event that you file a claim with Route, you will have the option to get a refund for the order (less shipping cost) OR reship the order at no cost to you.
One app to track all your orders
Their app is pretty slick as well, you can see all your packages from TH3D and other online vendors from their app even if you link your email to it (automatic Gmail integration is available). I do not use Gmail but they provide you an email to forward other tracking emails from other companies to that will then show up in their app (it's tracking@orders.route.com). I use my own email provider so I just set up an automatic forward for order shipping emails to forward to that address. You can also link multiple emails to your Route account to pull in orders from multiple shops and/or email accounts.


We're really excited about this partnership as previously we had to mark up some shipping services (international mainly) as on the backend we were adding ShipSurance on to cover customer orders. You should see lower shipping costs (even when you combine in the Route fee) for international services now that the insurance is shown separately with Route.
The old ShipSurance or carrier (USPS and UPS) claim processes are very involved and manual. Now, this is all able to be done by the customer and they base the package off the tracking number from our system. With this new system you can open up a claim easily from your phone or computer and they will handle it much quicker than we could with our old system.
What if I don't want the protection?
If you decide to not purchase the insurance your order will not be covered and we will not be liable for any loss, damage, or theft for your order. Route bypasses all the carriers and insures the packages themselves so that means no dealing with USPS or UPS claims. Since this service is very affordable and on by default if you want coverage on your TH3D order you must leave the Route coverage on, if you do not we will not be able to do anything for orders that are lost, damaged, or stolen.
Orders shipped after 7/16/2020 will have all their claims handled by Route, unless you opted out of the coverage. If you opt out of the coverage you will be responsible for filing a loss, theft, or damage claim with the shipping carrier in the event that such event occurs. Orders before 7/16/2020 that need shipping claims filed will be handled as they were previously by the TH3D support team.
More control and less stress with shipping claims
This shipping protection service gives you, the customer, more control, and quicker resolution on order shipment issues while freeing up our staff time from dealing with shipping claims. This service allows us to keep our prices where they are because shipping claims were getting to the point where we were going to have to hire someone else just to handle claims. If we had to add on more staff that would mean raising prices to account for that extra cost. With Route on our team now they will be able to handle the claims quicker and better than we could. If you are an international customer the shipping + Route insurance is cheaper than the old setup we had with ShipSurance. Their timeframes for considering an order lost are much shorter than the old provider we were using as well as the carriers.
If you want to read more about how they handle claims, deadlines, and timeframes are you can check out their customer FAQ here: Route Claims FAQ
I'm looking forward to seeing how this improves things for our customers if they have issues with their shipping now. We will be monitoring this service closely, and if there are issues, we will step in with claims to make sure our customers are taken care of. This is a significant positive step for us and our customers to ensure a better experience with orders overall. I hope you are all staying safe and wish you many successful prints.
~Tim Hoogland