It's finally here! The new MultiMount is now live in our shop! TH3D Studio is pleased and excited to announce the latest addition to our product lineup!
Our staff has been very excited to test and use this product, and we hope that you share that excitement with us! This simple printer upgrade opens up a whole world of possibilities, both for our customers and community and for our product lineup going forward.
At its core, the MultiMount is a simple aluminum bracket that attaches to the existing screw standoffs on the hot-end carriage of printers such as the Ender 3, Ender 5, and CR-10, among others. It provides a rigid clamping system that is compatible with any V6-style or V6-compatible groove mount, keeping your chosen hot-end securely in place.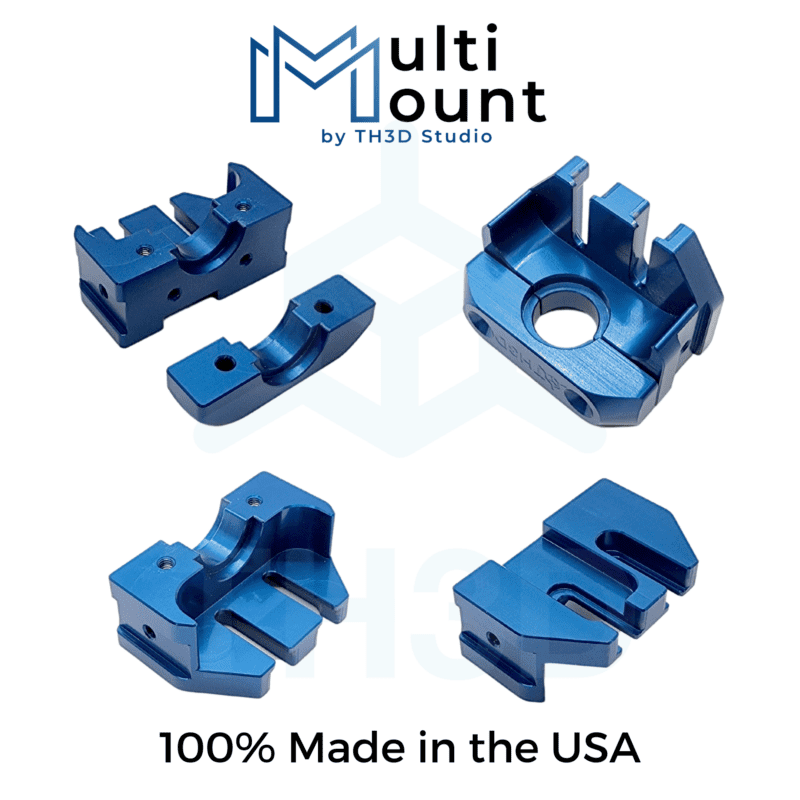 The MultiMount's compatibility with groove-mount hot-ends opens up a vast array of build possibilities for Creality users. Have your eye on our Tough All-Metal Hot-end? Mounting it has never been easier! Simply clamp it in place! Drooling over a Slice Engineering Copperhead or Mosquito? The MultiMount can do that. How about a Phaetus Dragonfly for a shiny aesthetic? The MultiMount can fit these hot-ends and more!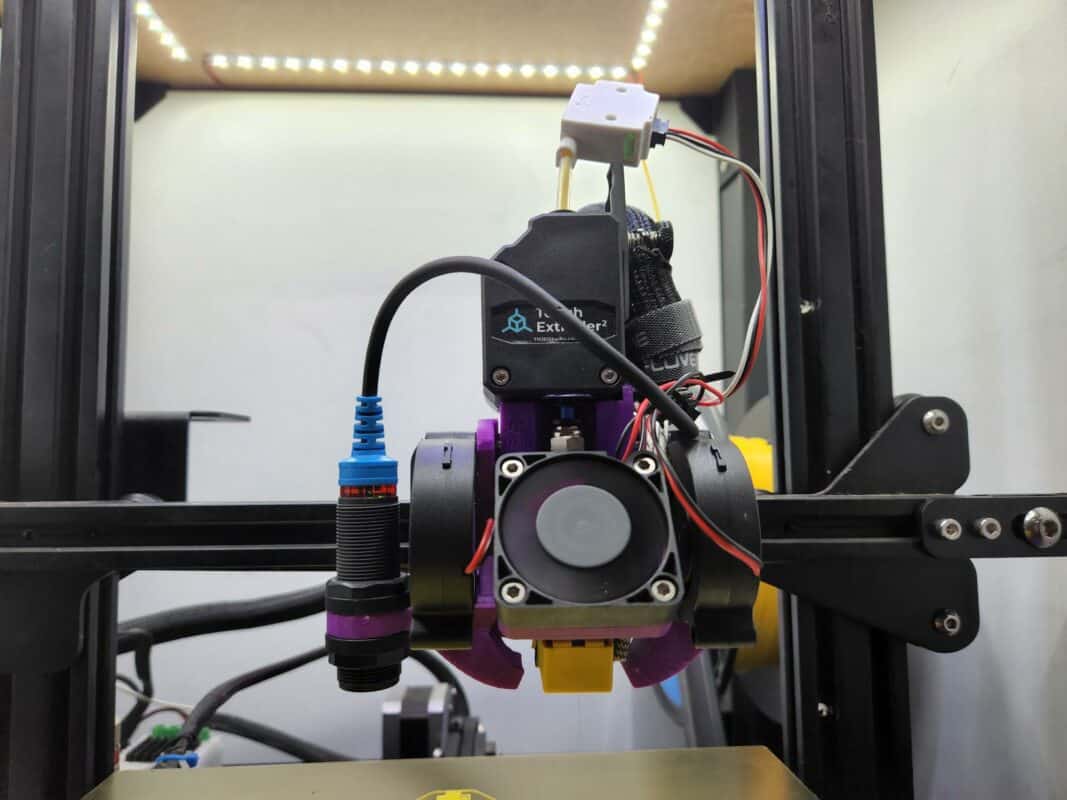 The MultiMount is also a truly modular system for attaching accessories such as fans, bed-leveling sensors, and more! Our team has been hard at work designing and testing accessories based on common builds and customer requests. It has mounting positions for accessories on the left, right, and top sides which allow for a vast array of different hot-end builds. At launch, we will have mounts for part-cooling and heatsink fans, EZABL and BLTouch mounts, cable-management strain relief, and more!
As we develop new addons for different extruders and other addons for the left and right side of the MultiMount you will get all existing and future STL files that we release with the purchase of the MultiMount kit. The STL pack is included with the MultiMount itself.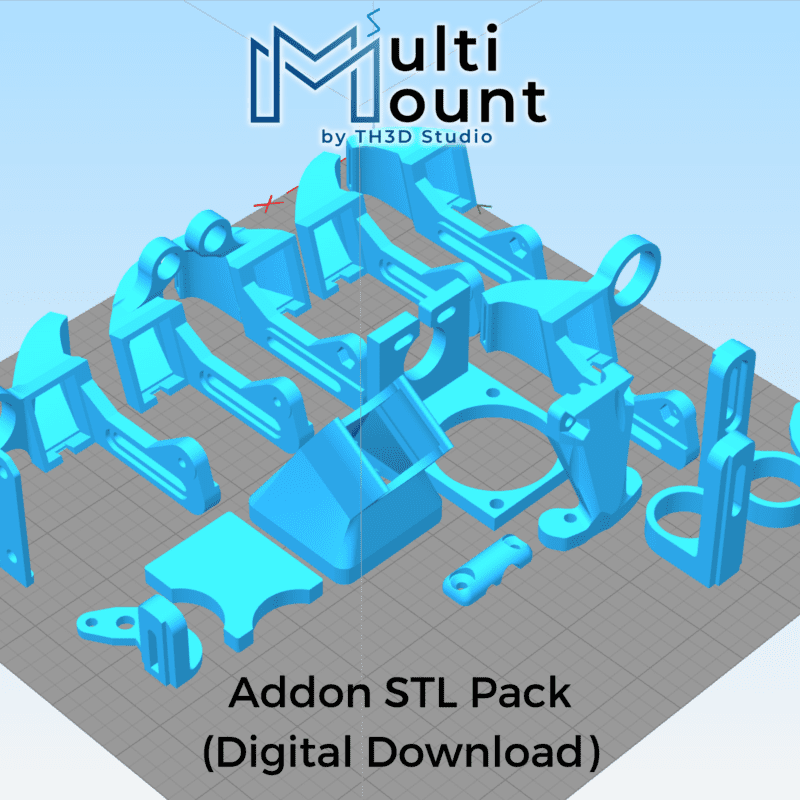 The MultiMount is manufactured in the USA from machined aluminum and anodized to our specifications. Our retail accessories are designed and printed in-house by TH3D using Coex filament, which is also made in the USA.
Our goal is to provide the easiest method possible for upgrading your Creality screw-mounted hot-end and accessories. We look forward to continuing development and building our product line based around the MultiMount and its accessories line-up. We also look forward to seeing the creative solutions and builds from our community!