Zyltech Gear V1/V2/V3 Firmware | MKS Robin Nano Board
Do you have a Zyltech Gear V1/V2/V3 and want a stable firmware with the latest features?
Maybe you're adding our EZABL kit to the machine. This is the download for you. Directions are below.
---
Downloads
We also recommend you download the Unified 2 STL pack as well. This contains EZABL mounts, Gantry leveling Blocks, Solid bed mounts, and Bed Level test files. Click here to go to the Unified 2 STL Pack download page.
---

Installation Directions
1 – Printer Board Firmware Update
1.a – Setup VSCode with our installation guide
1.b – Download the firmware
1.c – Extract the files to a folder on your computer
1.d – Open the folder labeled "Firmware" in VSCode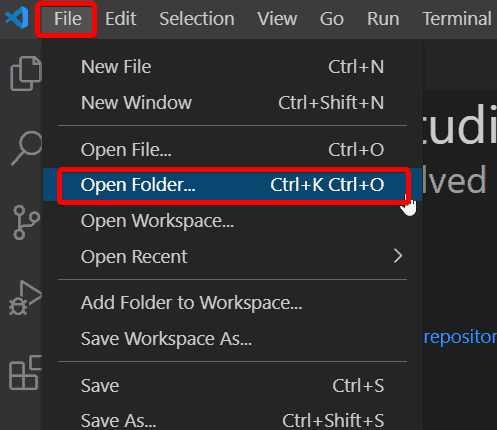 1.e – Open the Configuration.h file that is located under the "Marlin" folder on the left side of the VSCode screen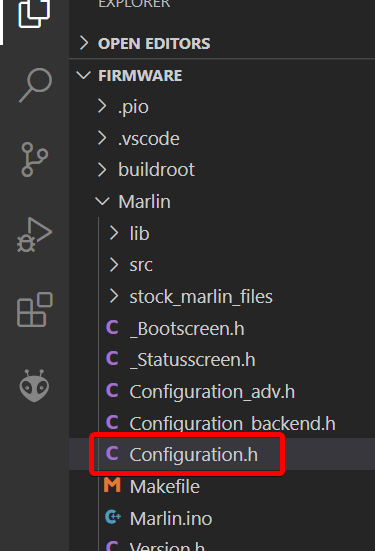 1.f – In the Configuration.h file, uncomment (remove the 2 / in front of #define) the Printer Version line and any other options you are going to use in the firmware 

1.g – Click the ✓ at the bottom of VSCode to compile the firmware. The firmware will compile. This may take 1-5 minutes depending on the speed of your computer and internet connection

1.h – On the left side of VSCode expand ".pio" and "build" until you see the mks_robin_nano35 folder. Right click on the mks_robin_nano35 folder and click "Reveal in File Explorer"

1.i – In the file explorer open the mks_robin_nano35 folder

1.j – Look for the latest Robin_nano35.bin file and copy that to your SD card. This SD card must be FAT32 formatted.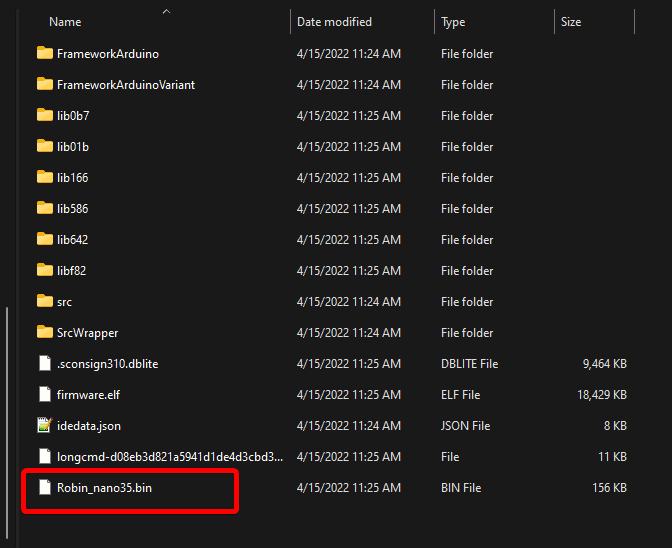 1.k – Power OFF your printer and Insert the SD card with the latest Robin_nano35.bin file into your printer. Turn the printer on. It will take a little longer than normal to boot up.
1.l – When the printer boots you will see the TH3D logo on your LCD. Make sure to reset your EEPROM on your printer after flashing any firmware. You can do this from your printer LCD or by sending a M502 followed by M500 with your favorite Gcode sender application.
---
Legal Disclaimer
THIS FIRMWARE AND ALL OTHER FILES IN THE DOWNLOAD ARE PROVIDED FREE OF CHARGE WITH NO WARRANTY OR GUARANTEE FROM TH3D STUDIO LLC. SUPPORT IS NOT INCLUDED JUST BECAUSE YOU DOWNLOADED THE FIRMWARE.
TH3D STUDIO LLC IS NOT LIABLE FOR ANY DAMAGE TO YOUR PRINTER, PERSON, OR ANY OTHER PROPERTY DUE TO USE OF THIS FIRMWARE. IF YOU DO NOT AGREE TO THESE TERMS THEN DO NOT USE THE FIRMWARE.
---
Changelog Information
We do not maintain a full change log for this firmware. However, you can track all changes and modifications to our firmware code on the GitHub repo for Unified 2 Firmware.