Dual Z Kit Installation Guide for Ender 3, Ender 3 Pro, Ender 3 V2, CR-20, & Voxelab Aquila
Getting Started
Welcome to the TH3D Dual Z Installation Guide.
This awesome product takes a lot of the hassle out of this well priced budget printer. We're going to go over the physical installation and leveling of the gantry. Once this is all installed you don't have to worry about your gantry going out of level or "sagging" again!
Things you should have to make the installation easy:
TH3D Ender 3 Dual Z Kit

4x M4 screws with T-Nuts for bearing blocks
2x All-Metal Z Bearing Blocks for Z Rods with Bearings Pre-Installed
2x M4 Screws with T-Nuts & washers for Belt Pulley Bracket

All kits ship with M4 screws for the belt pulley bracket now, not M3 as in the original version of the kits.

3x M5 Spacers for Gantry Bracket
3x M5 Screws for Gantry Bracket Wheels
1x ACM Tensioner Bracket with Idler Preinstalled
2x M8 Pulleys for Belt
1x GT2 Belt for Linking Z Rods
1x Z Rod for Motor Side
All-Metal Dual Z bracket with brass nut and 2x M3 Screws

Hex wrenches that were included with your machine

If you do not have these any metric hex wrench set will work.

Gantry leveling blocks or 2 things that are the same exact height

The leveling blocks shown below are in our Unified 2 STL pack and via download here in the file labeled "Gantry Leveling Block STL". Print 2 of these.
You can also just measure each side when it comes to aligning the gantry but having something to place under each side is far easier.
If you are missing anything from the Dual Z Kit please email Support@TH3DStudio.com.Let's get started!
Installation
For the Ender 3 and Ender 3 Pro the PSU will be moved off the frame to make room for the dual Z kit. The PSU can just then sit on your desk or there are relocation brackets on Thingiverse for the Stock Ender 3, Stock Ender 3 Pro, and our MeanWell PSU covers. We have compiled links and a list to the ones we've found in our knowledge base article here: Ender 3 Dual Z Kit PSU Relocation STL Links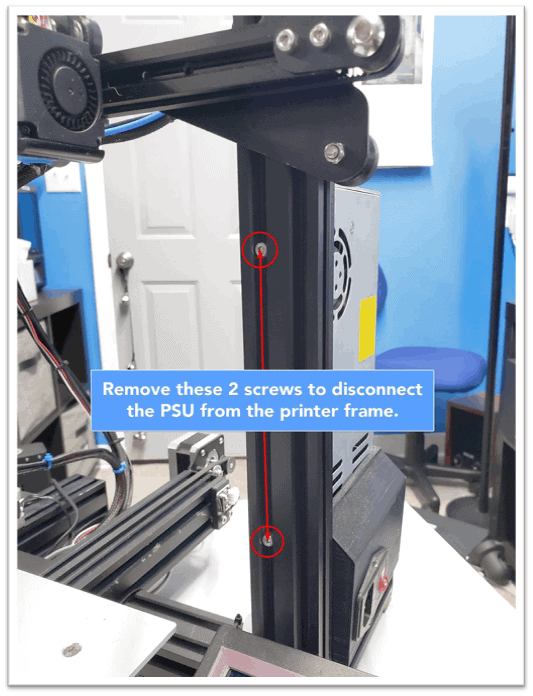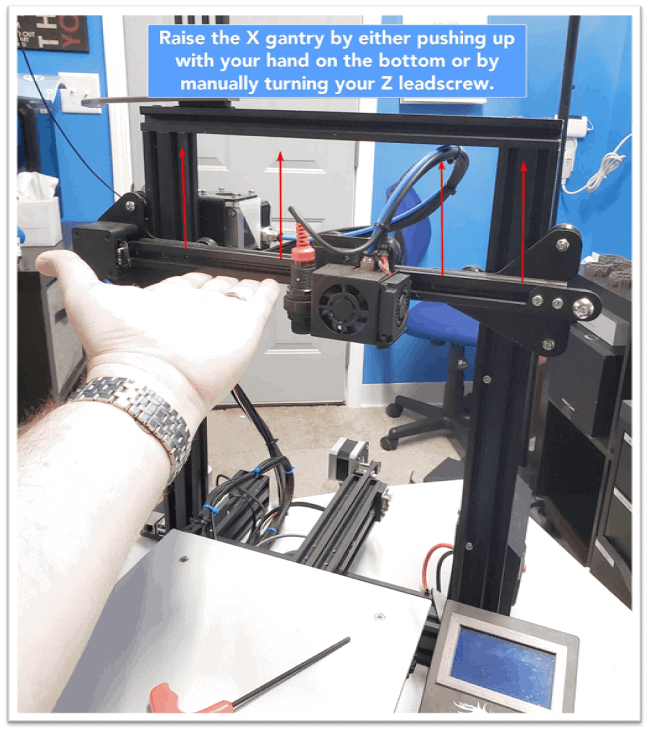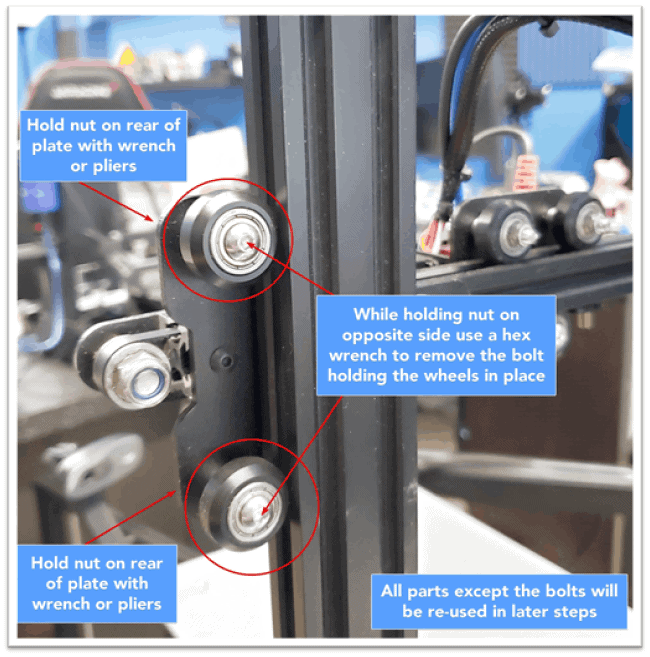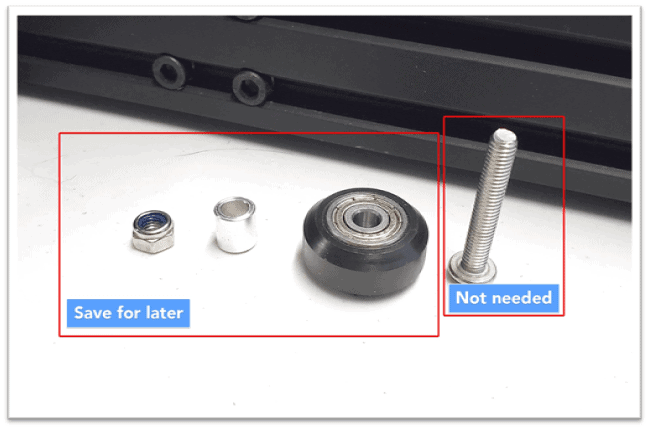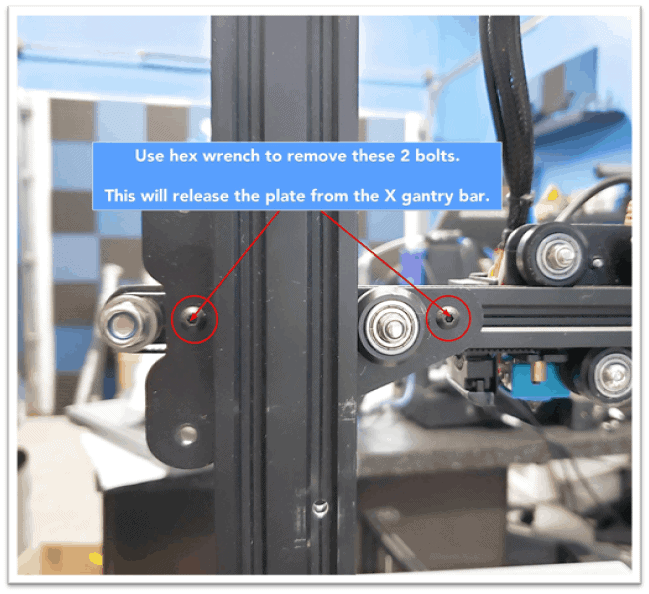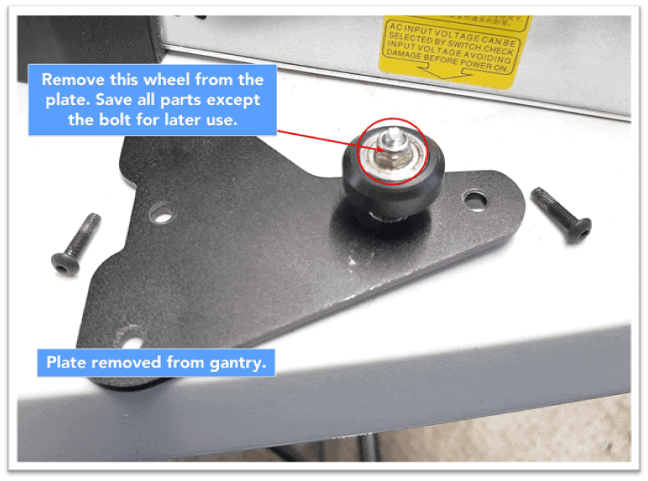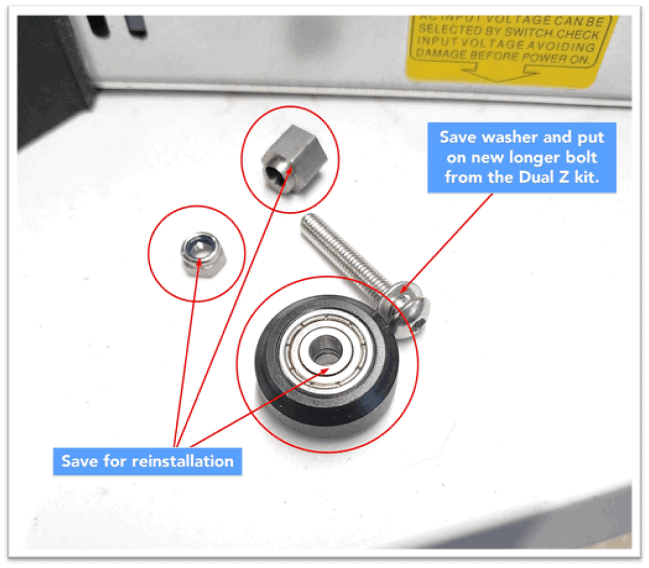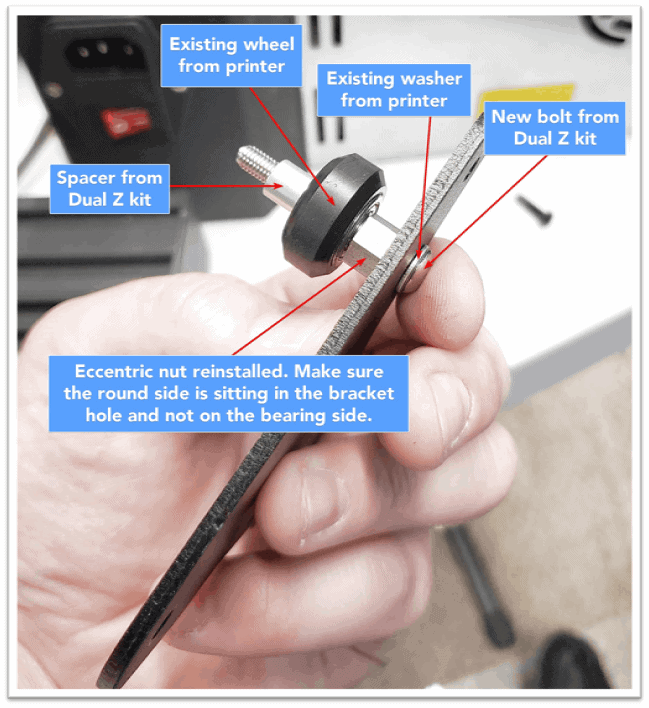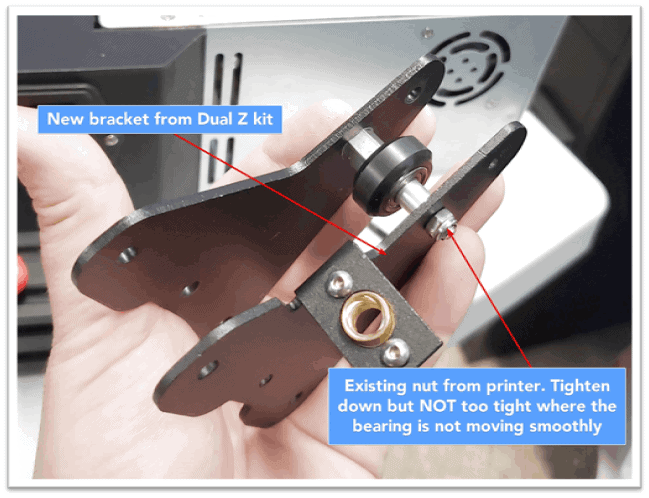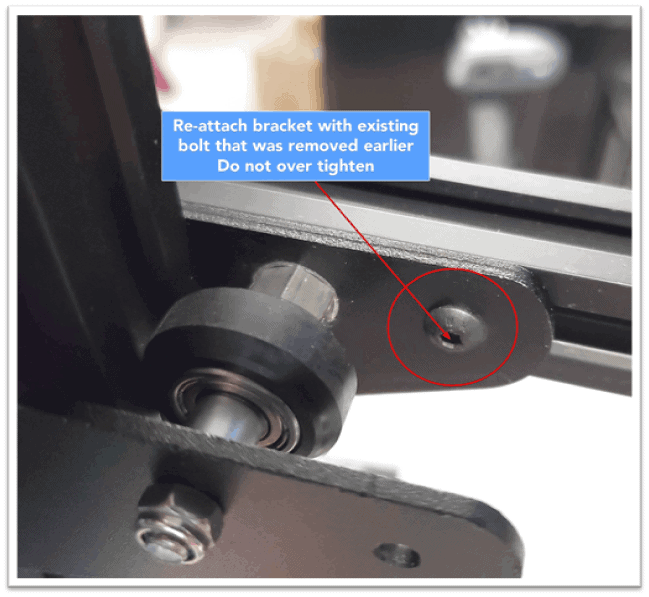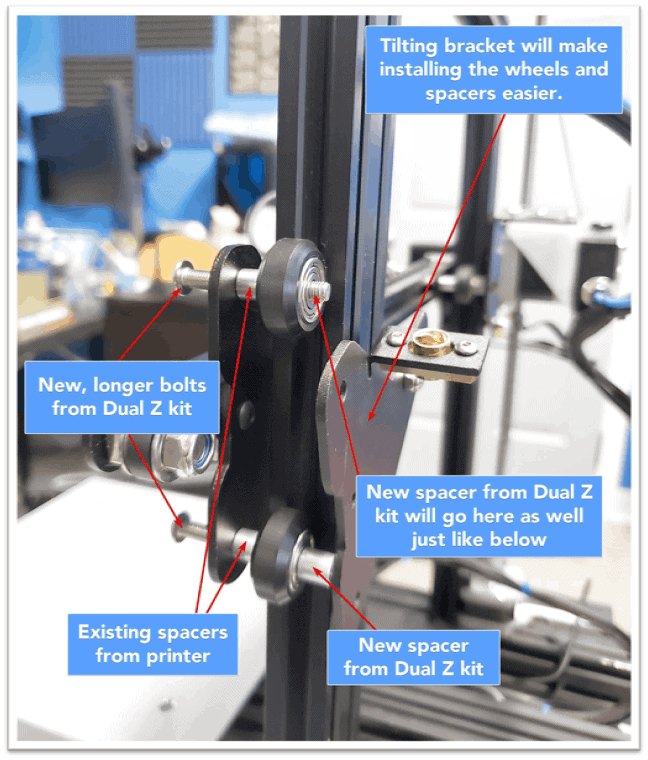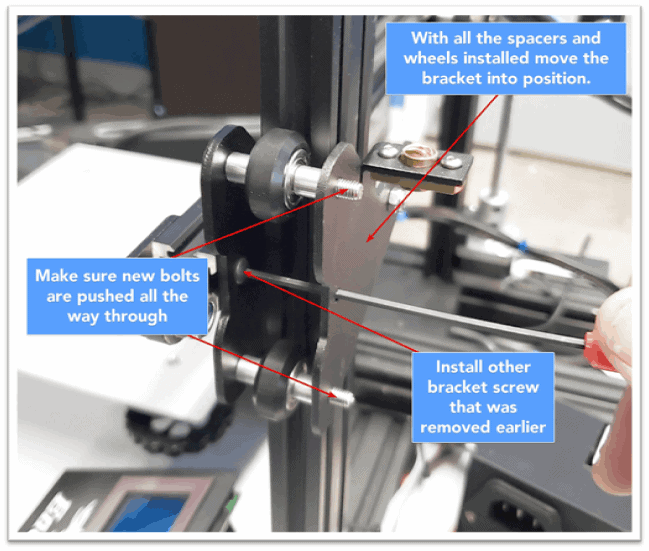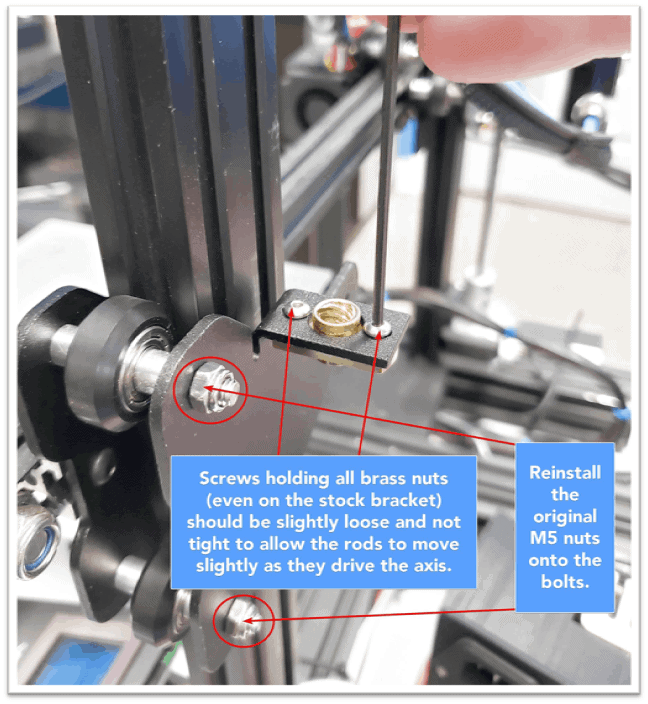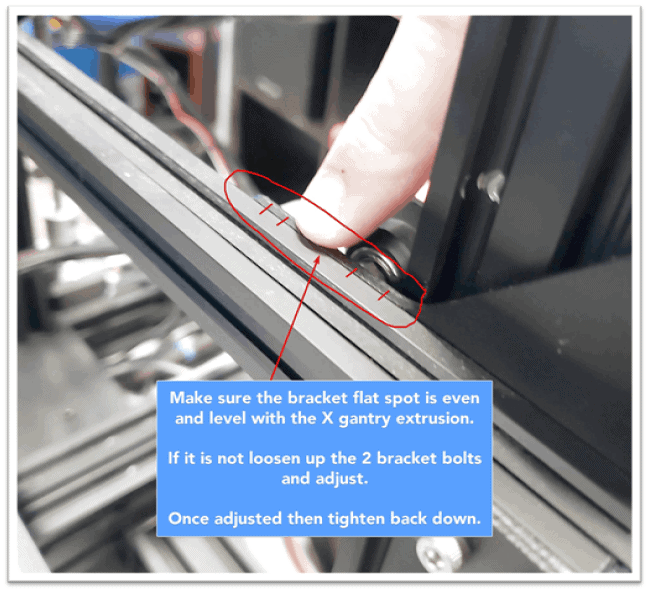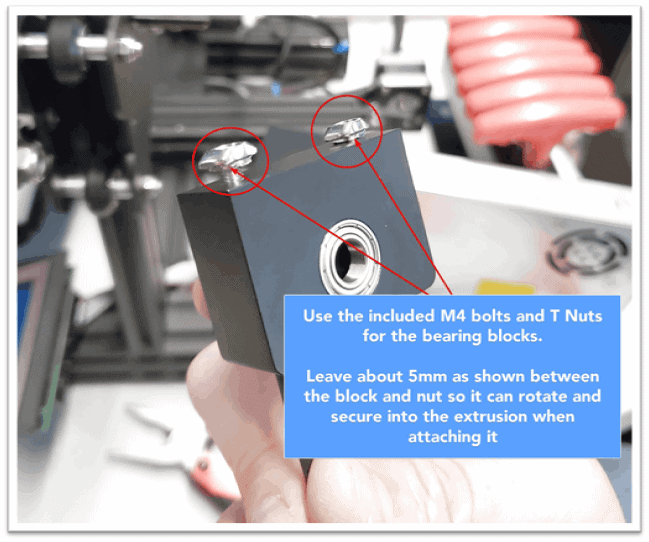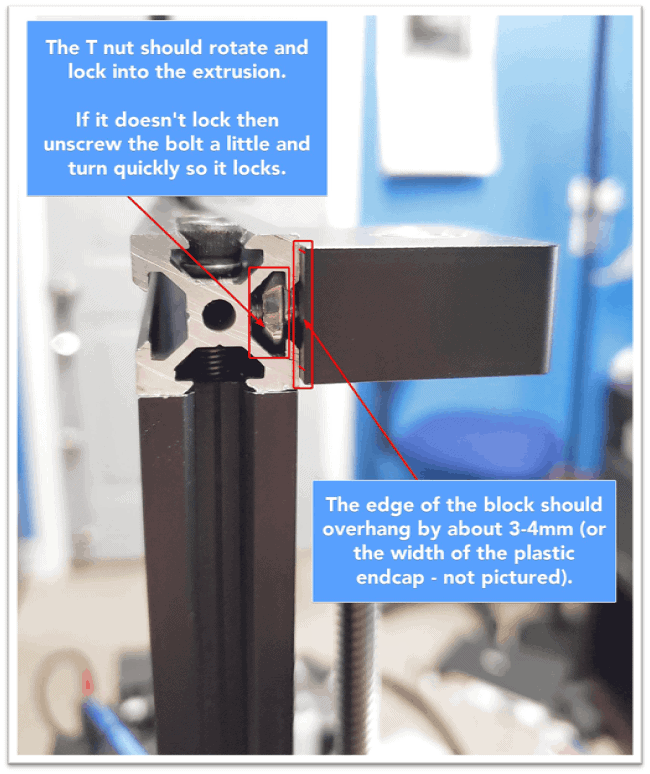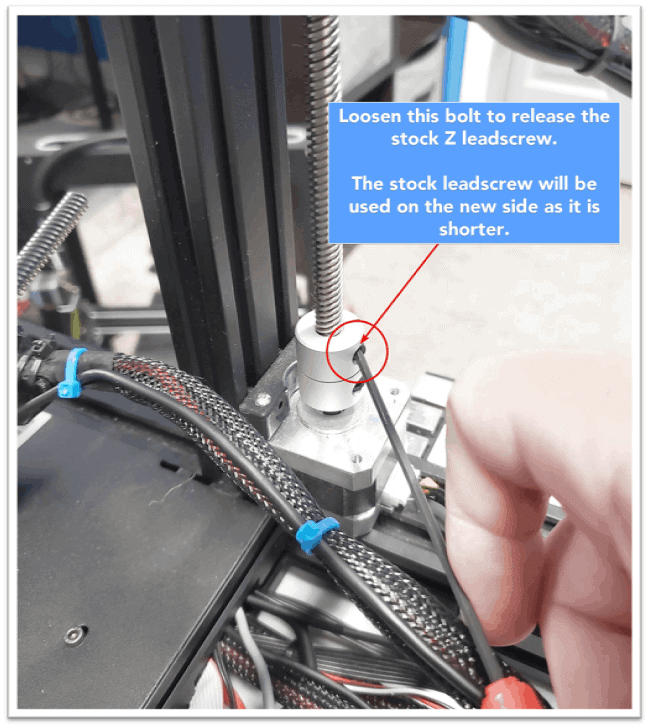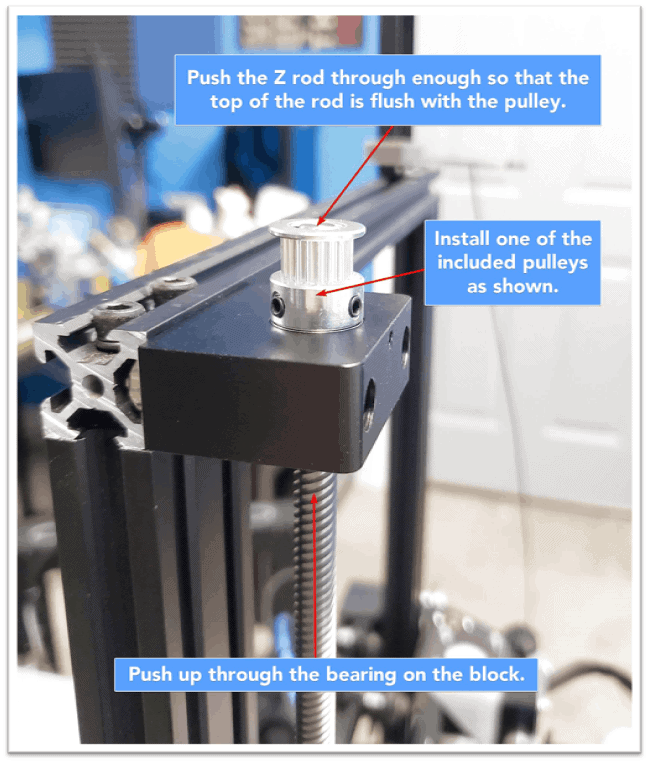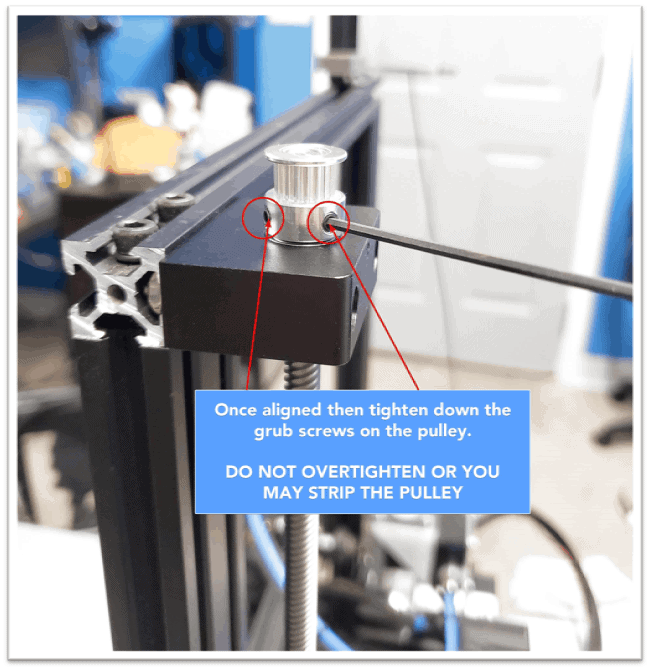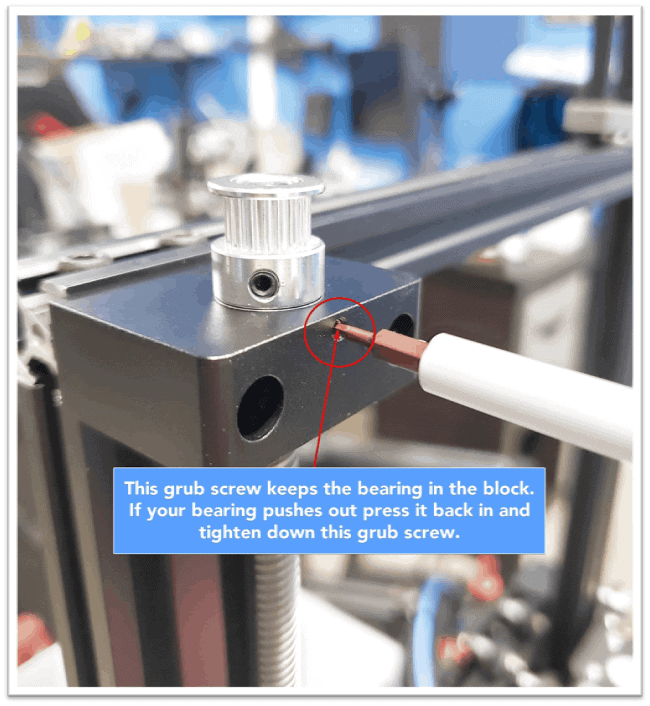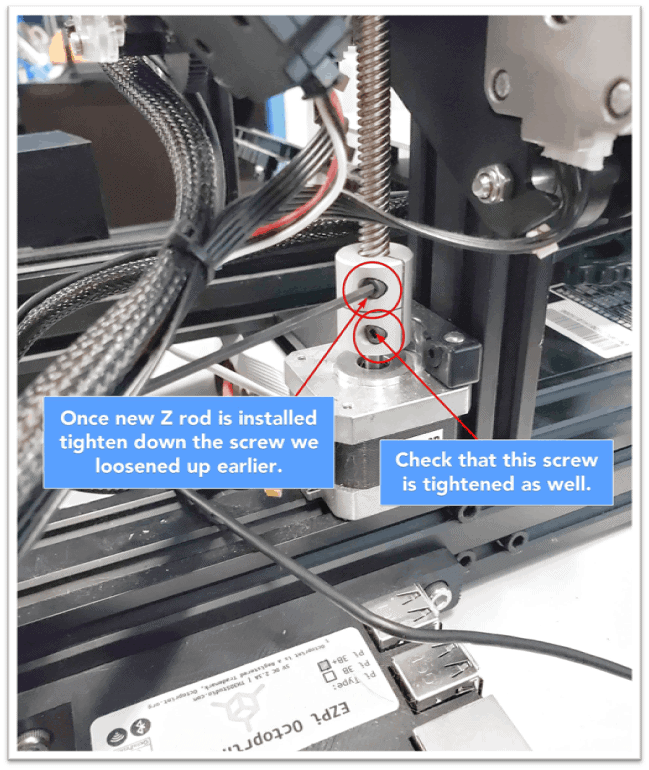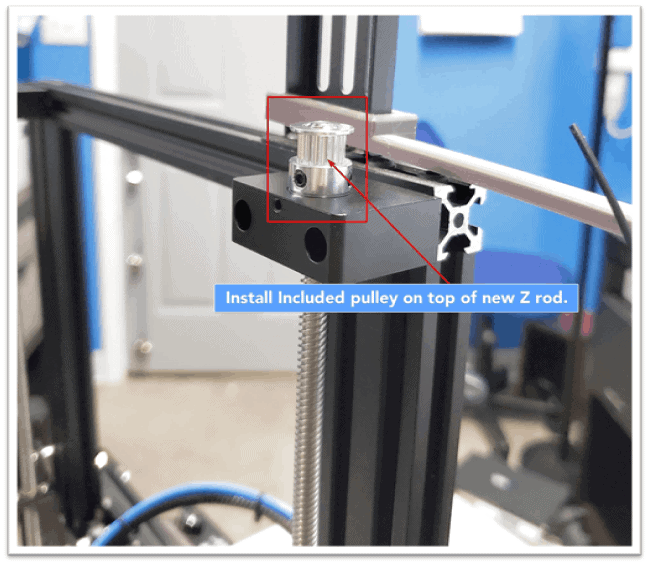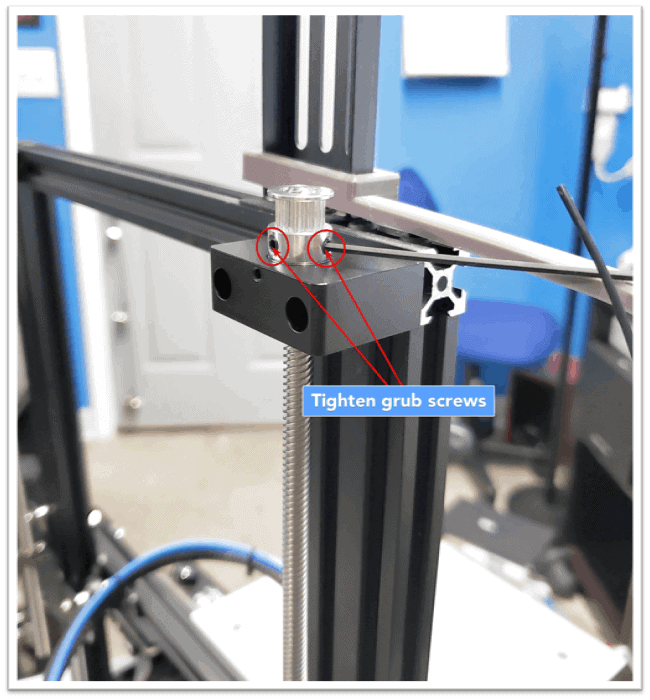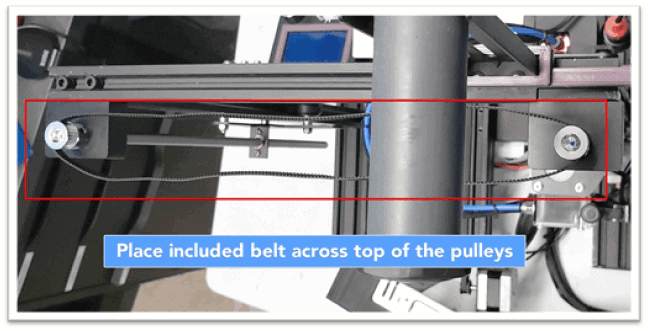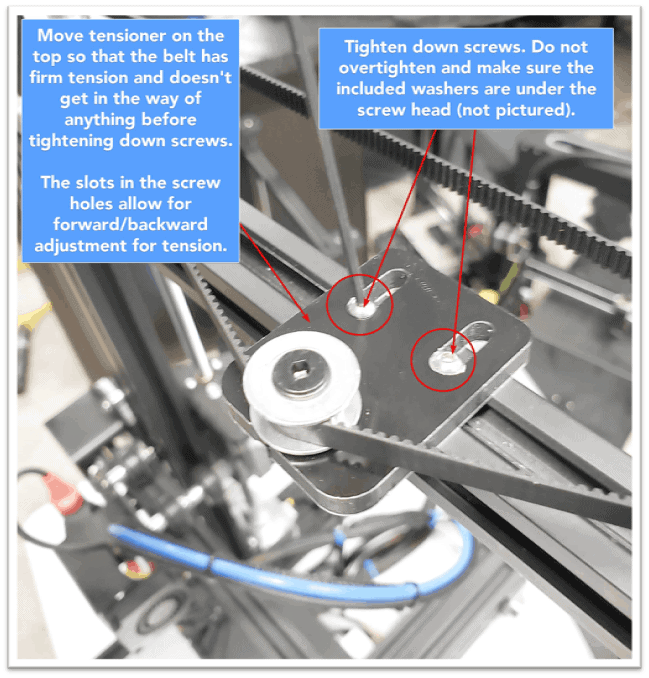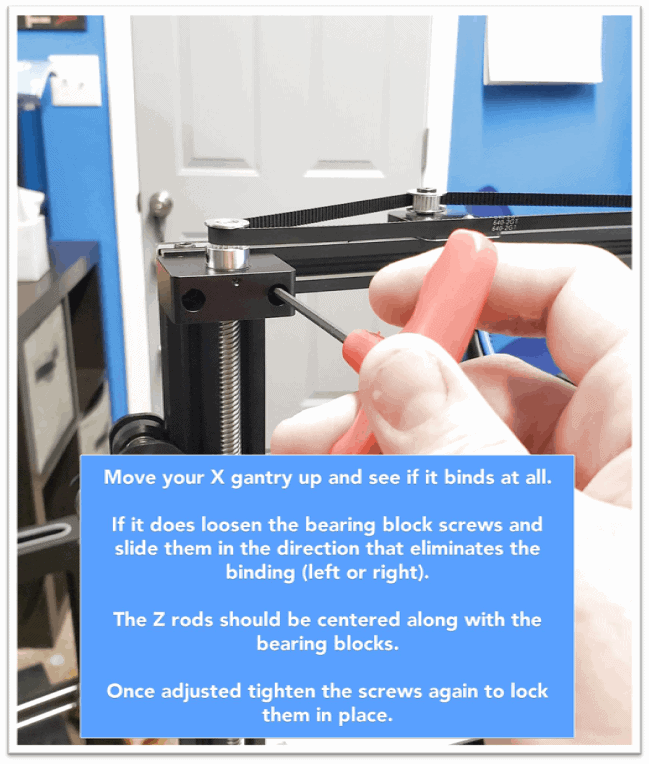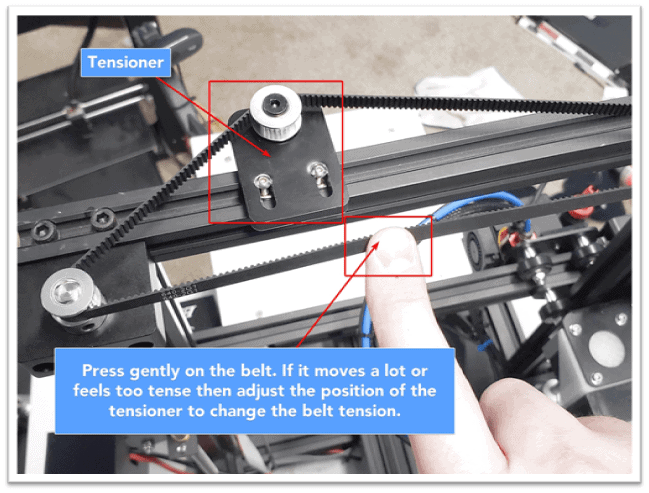 Leveling the X Gantry
The last thing to do is level the X gantry. You will need either 2 leveling blocks or 2 things that are the same height. We will place these under the X gantry to see if it is level with the FRAME of the printer. It is important that the gantry is leveled with the printer frame and NOT the bed, especially if you have an ABL system like the EZABL or BL Touch. The leveling blocks shown below are in our Firmware pack in the folder labeled "Gantry Leveling Block STL". Print 2 of these.
If you want a more advanced overview of leveling and re-working your gantry see the video from our friends at The Edge of Tech here: https://www.youtube.com/watch?v=4bFYH0X3qjk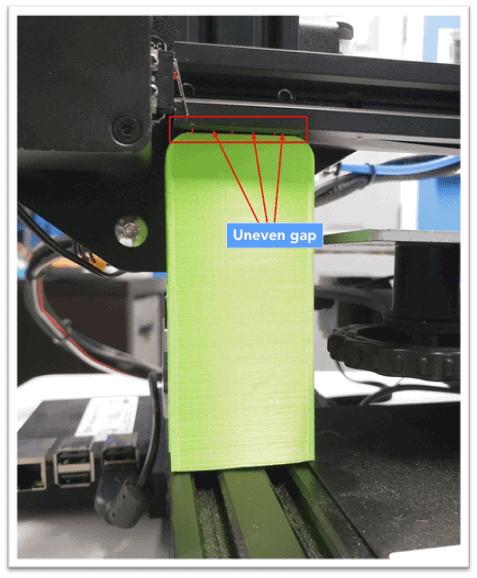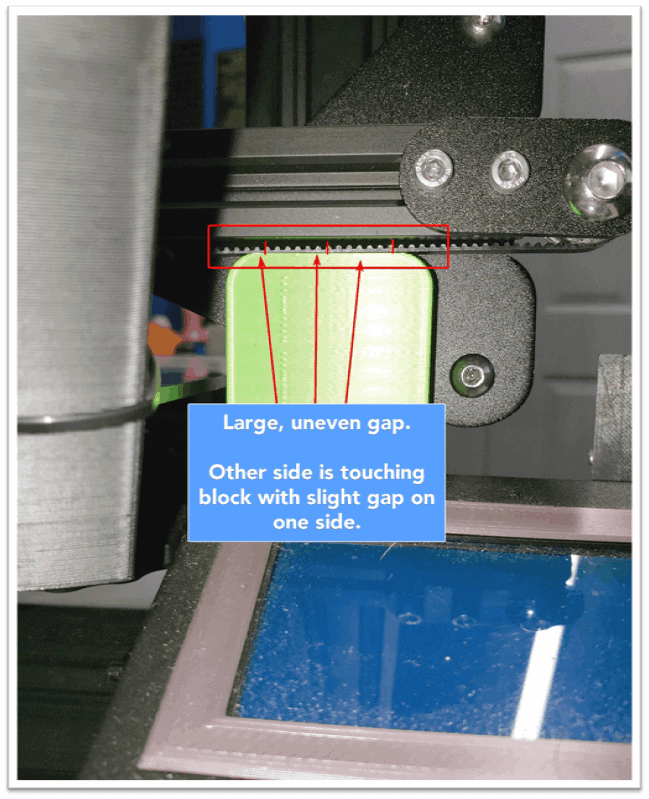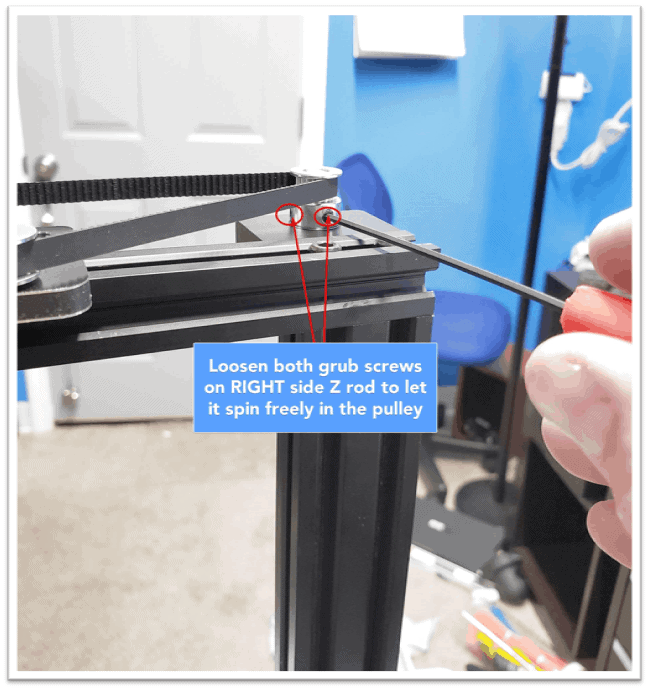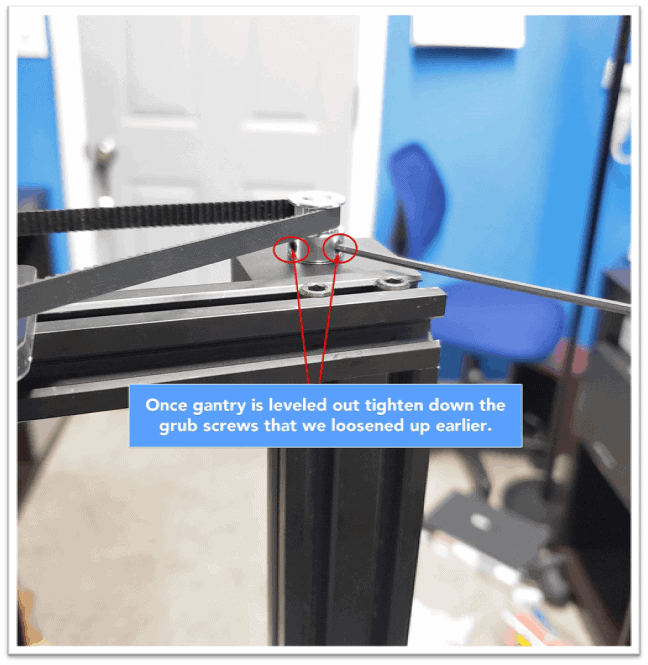 Gantry Leveling Block STL
---
All Done
That's all there is to it! We have found that adjusting your Z axis VREF is not needed but if you do get missed steps on Z after adding the kit and you have ruled out any sources of binding then you can increase your Z axis VREF to 1.0V. Here is a video on adjusting VREFs: https://www.youtube.com/watch?v=pJRYXKRAUN4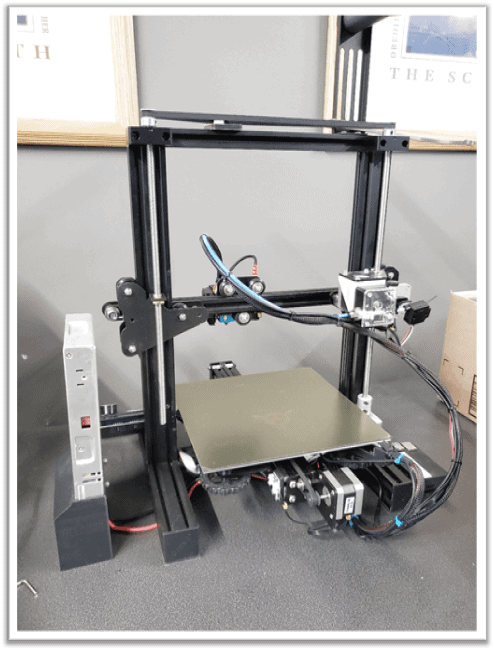 Legal Stuff
Full terms available on https://www.TH3DStudio.com/terms/
Aside from this document there is no included 1 on 1 support on the Ender 3 Dual Z kit, only a 90 day warranty against defects. You can get support through our communities by visiting http://Community.TH3DStudio.com.
We do have paid support available should you need it. Just contact Support@TH3DStudio.com for pricing and time availability.
By purchasing and install these parts you agree to the below terms and the terms of service on: https://www.TH3DStudio.com/terms/
There are many things you can do to your printer installing this or any modification.
You are assuming all risk associated with this modification.
You understand that this and/or any modifications to your printer can and/or may void your manufacturer warranty.
TH3D Studio LLC is not to be held liable for any damage to your printer, home, person, or anything else due to issues that may arise from improper installation or failure of these parts.