Slicers – Starting Gcode Locations – EZABL
This will be a quick reference guide for popular slicers and their starting Gcode locations when using our EZABL Starting Gcode. This Gcode also works for BL Touch sensors as well as our EZABL kits.
This will be updated from time to time with more slicers and locations as needed to keep up with any changes.
CURA 4.6
For Cura, you will need to go to settings, Printer, then Manage Printers
From there, select your printer you wish to edit and click Machine Settings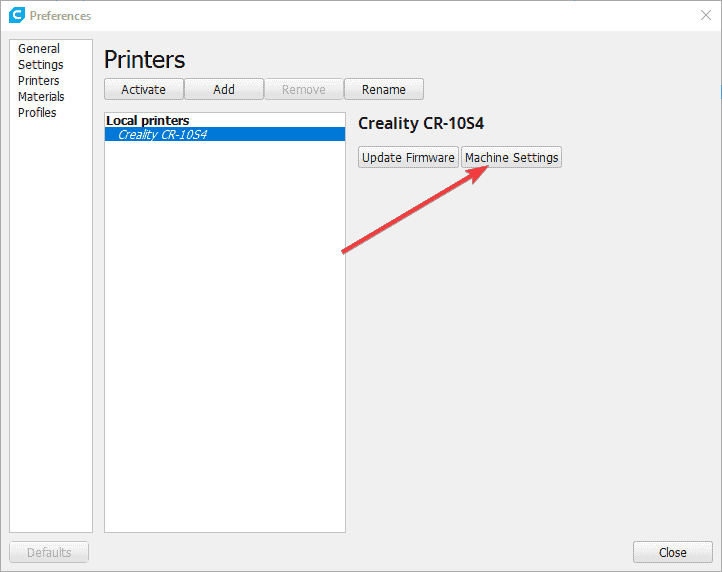 In machine settings, on the lower left, you will delete ALL of the starting Gcode and replace it with the EZABL Starting Gcode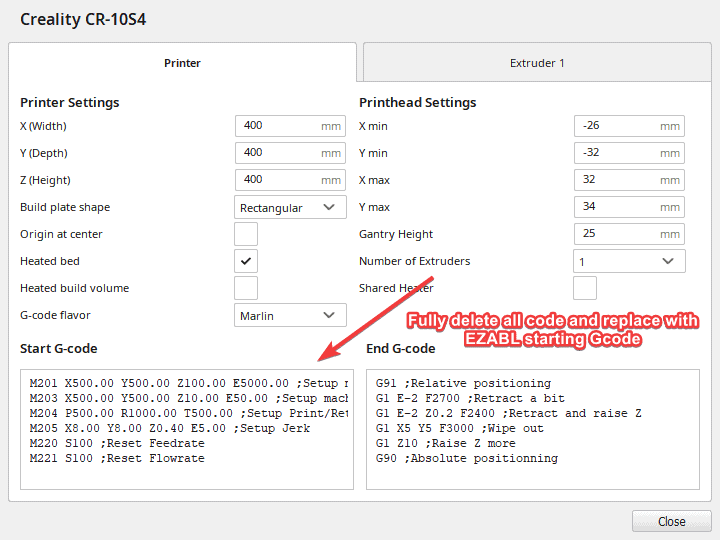 ---
Simplify3D
On the left side of Simplify3D, select your printer you want to edit and double click it or press Edit Process Settings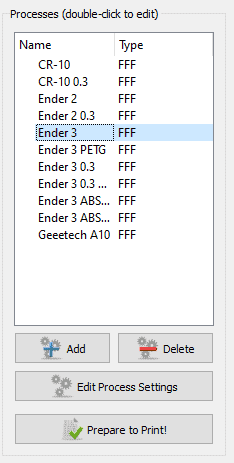 From there click the Scripts tab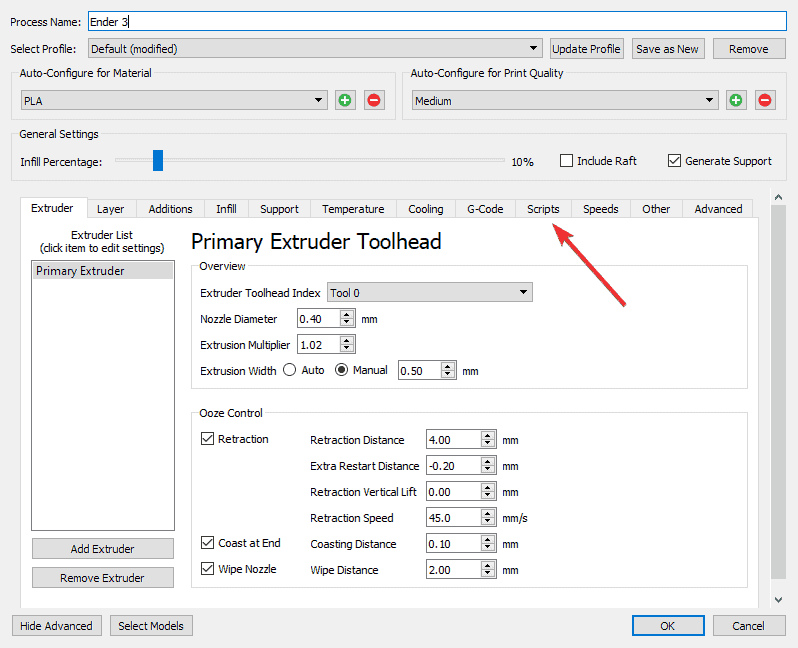 There will be the Starting Script, there you will replace the Gcode with the EZABL Starting Gcode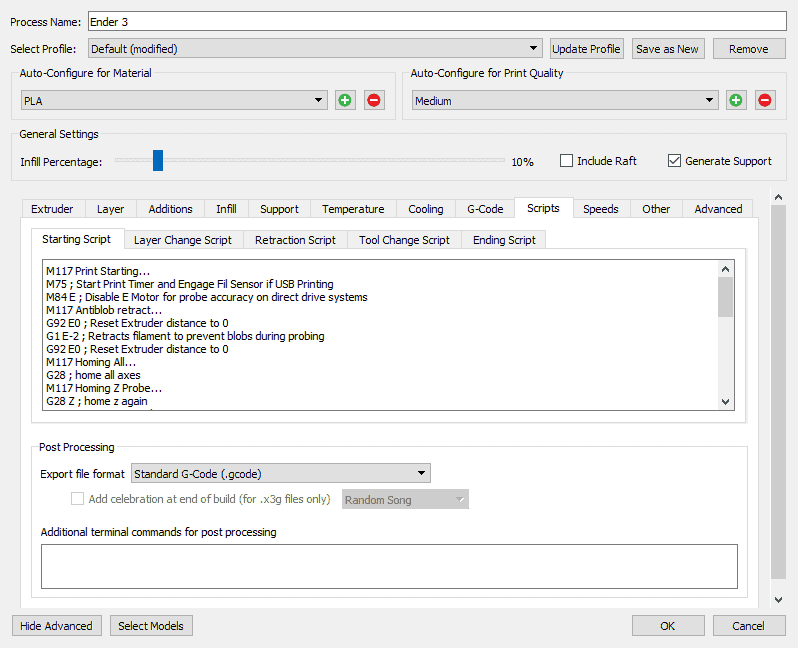 ---
Slic3r/PrusaSlicer
In Slic3r, you will go to Printer settings

From there you will go to Custom G-Code and in Start G-Code replace the starting Gcode with the EZABL Starting Gcode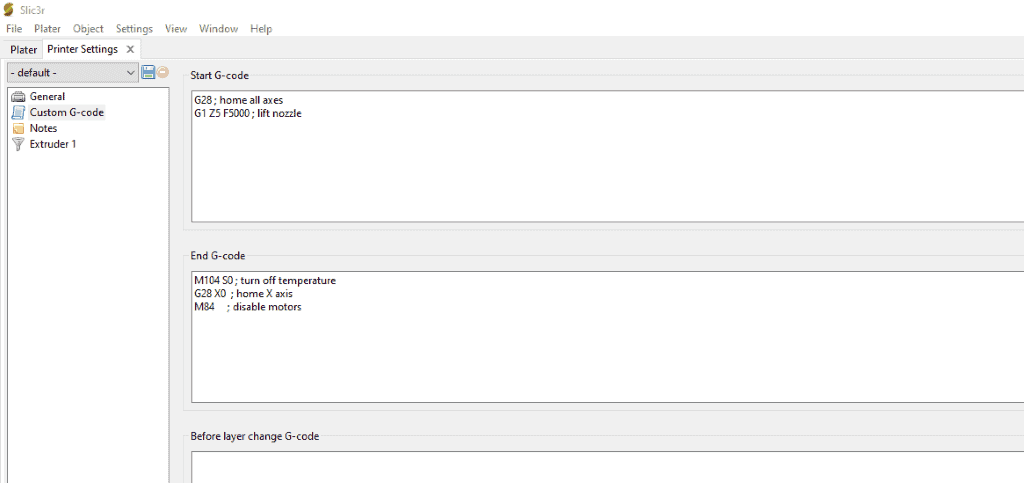 PrusaSlicer is in the same area