12864 LCD Cable Connections – Correct and Incorrect Connection Pictures
If you have a 12864 LCD on your machine or are adding it on to a machine with one of our kits you need to make sure the cable orientation and the red marking line on the ribbon cable are going the correct direction. If they are mis-matched the LCD will not work correctly. Below are pictures of 2 correct orientations which will vary on the machine you are using it on. In the picture we are showing it with our CR12864 adapter for a CR-10S Pro but this applies even with a LCD only and no adapter board in the mix.
If your LCD is not lighting up and your directions of the cables and the red marking line are in the correct direction then please see the page here on how to correct that issue: 12864 LCD Screen Not Lighting Up.
Correct Cable Orientations (The direction of the cables will depend on your printer/board setup)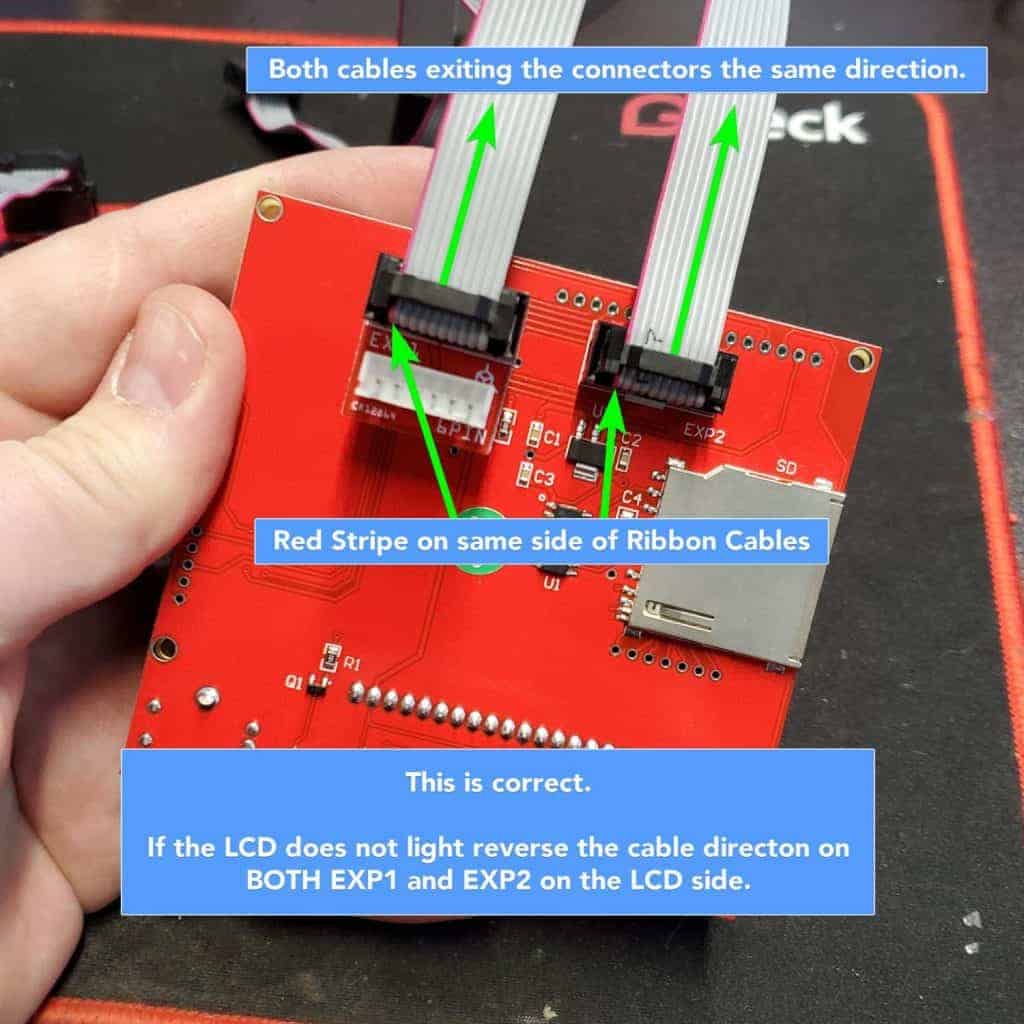 Incorrect Cable Orientations