You are here:
EZBoard Installation Guide & Firmware Pack
Firmware Download
Download Latest Firmware (U2.R1.6)
This firmware ONLY supports our EZBoard at this time with the printers listed on the EZBoard Product page. Other machines/boards will be added later on. Please use the Unified Firmware U1.R2 for all other machines/boards.
All releases with changelog available on our GitHub Release Page here: https://github.com/houseofbugs/TH3D-Unified-U2.R1/releases
Installation Documentation
Download Latest Documentation (V1.0)
PLEASE NOTE: All EZBoards ship with a test firmware that is for testing the boards. You must flash firmware for the machine you are installing it in for the board to work.
Do NOT use a Pin 27 or EZOut board when using a BL Touch with the EZBoard. This can damage the board and will not be covered under warranty. Use the SERVO header on the EZBoard for connecting a BL Touch. Refer to the BL Touch installation materials to match up the 3 pins (VCC, GND, and Signal) to the respective pins on the SERVO header on the EZBoard.
What is included?
TH3D Unified U2.R1 Firmware Based on Marlin 2.0
Pre-Compiled firmware available if you cannot compile for common setups in the pack.
Portable Atom IDE Pre-setup for Windows Machines

Mac/Linux Please see the below video on manually setting up Atom to compile the firmware

EZABL STL Files for Supported Machines
EZABL & EZABL Pro Installation Guides
Bed Leveling Test STL Files
Gantry Leveling Block STL Files
Setting up Atom IDE to Compile Firmware
UPDATE: Use the PlatformIO Build option if you are getting a Python Error using the Auto Build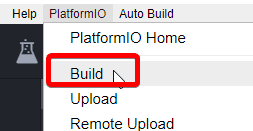 Installation Video from The Edge of Tech
Wiring Information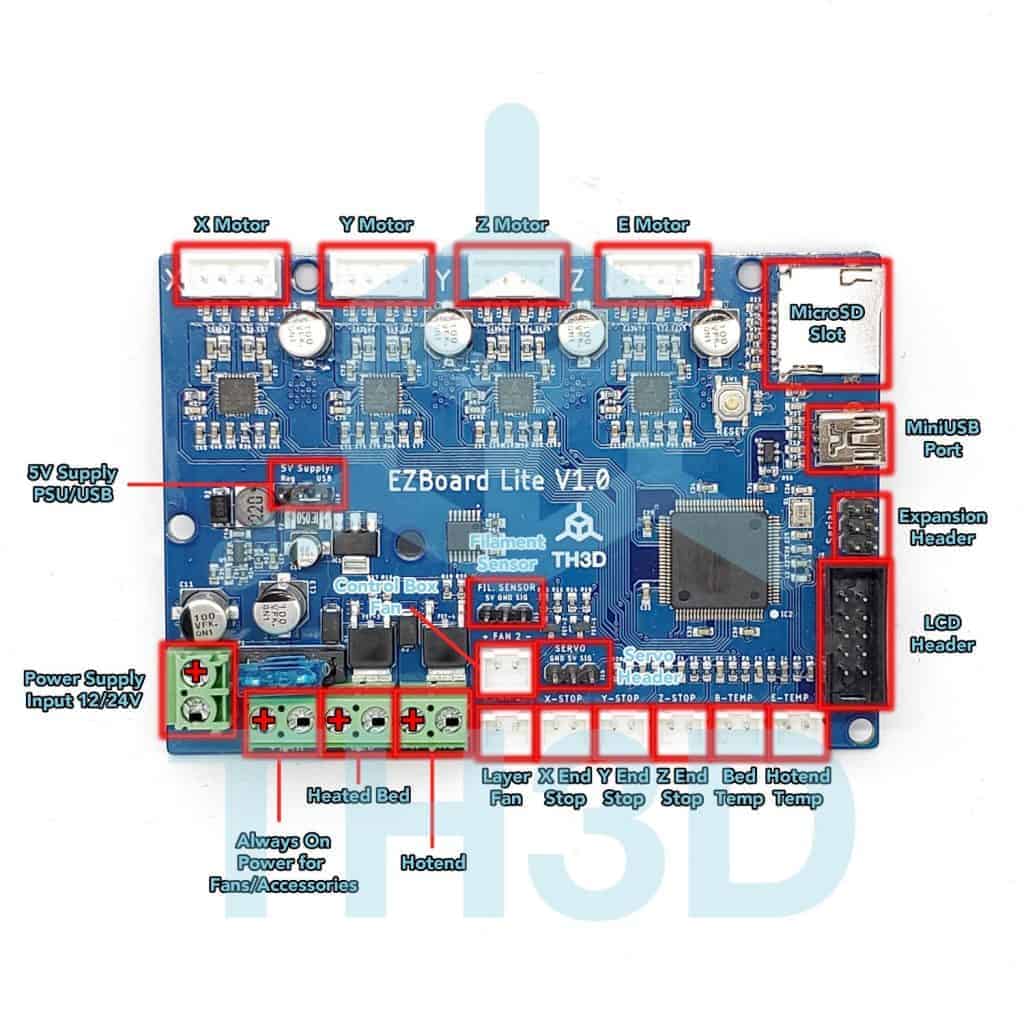 ---
The Unified Firmware has been tested with the above features in the "Features" list. Any deviation from the TH3D configurations can cause issues and is not supported. If you are a customer and have made changes in the features our support will have you use our standard configuration to rule out any issues. This is done for stability and quality assurance reasons as well as to minimize possible end-user issues.
The Unified Firmware Package and all files in the said package are provided AS-IS with no warranty or guarantee, use at your own risk. TH3D is not to be held liable for any damages or issues due to using anything in this package. This is provided for anyone to use at their own risk.
If you are an EZABL customer – support on the EZABL kit and the Unified Firmware features is provided free of charge. For MKS Gen L users the support is limited to the EZABL kit itself meaning support for setting up your MKS Gen L machine is NOT included under the EZABL support. Anyone is welcome to use this firmware as it is under the GPL V3 license but there is NO support if you are not a customer. If you contact support and are not a customer you will have the option to purchase support at an hourly rate.