Use 1 hotend to print 2 different colors or materials
Works with any bowden hotend including:

Creality Stock Hotends
TH3D V6 and other V6 Hotends

Includes 2 into 1 adapter with all fittings
ABS Injection Molded for Smooth Operation
Includes 6″ Tough Tube PTFE to go from adapter to Hotend
Includes Tough Hotend PTFE Heatbreak (works in V6 clones and authentic E3D V6 hotends)
Dual Extrusion Information:
Assembly pictures from manufacturer: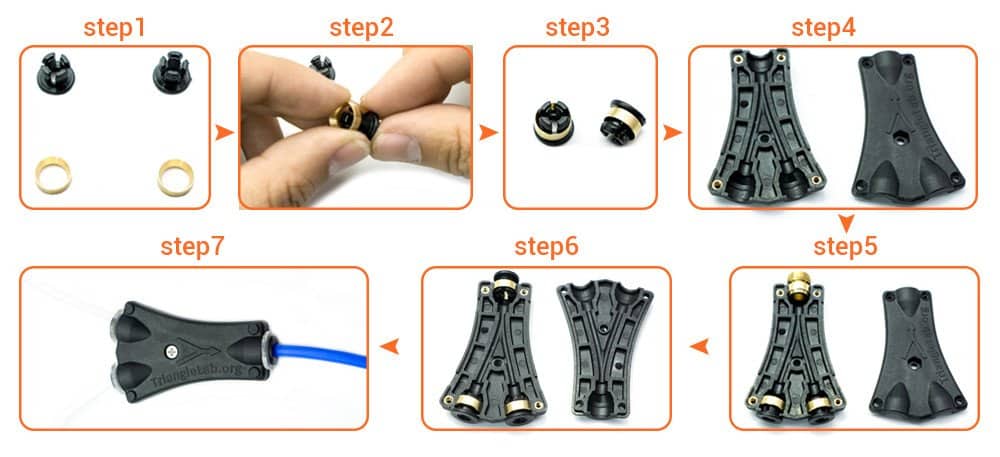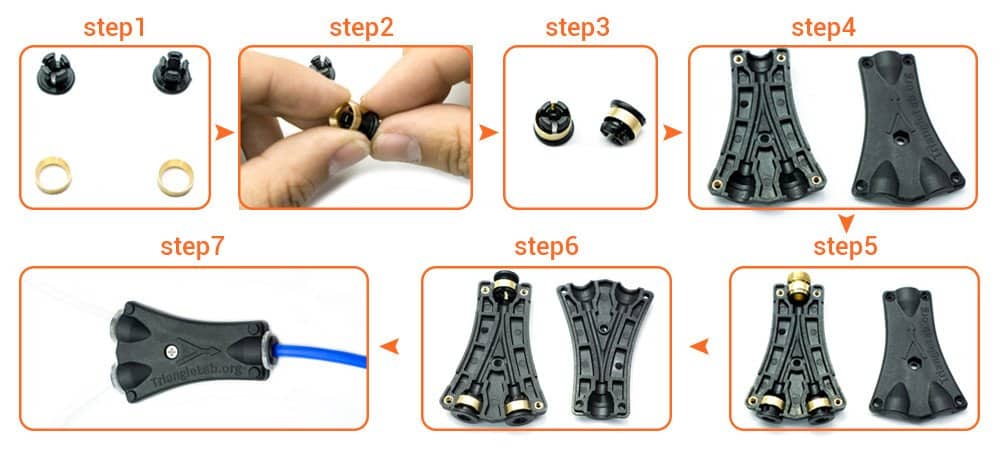 ---
HOTEND AND EXTRUDERS NOT INCLUDED. ONLY SHOWN TO ILLUSTRATE HOW TO CONNECT.
Warranty Information
3 Months Warranty -  Our warranty covers any and all defects with the product. If your product fails or has problems within the warranty period you can contact our support team by using the Contact Us link.
Damage/Failure due to improper installation, improper usage, failure resulting from an issue with the machine the product is installed on, 3rd party products connected to our product, and/or modification of the product are not covered under warranty.