CR-10/CR-10S Fan Pack
From: $47.96
Replaces every fan except the stock layer fan.
Works with all size CR-10/CR-10S machines (S4, S5, Mini, and Standard)
Optional 5015 layer fan available below as an optional add-on. This is for use with aftermarket mounts like the PETSFang or others that need a 5015 fan.
Product Info
Installation Notes:
Be sure to check the polarity on the wires you are connecting our fans to. Typically red is positive and black is negative but some of the Chinese printers to not adhere to these standards.

There is no list of what machines use what as it can vary from model to model and we have even seen differences in wiring colors used in the same printer models.

Our fans use red for positive and black for negative. You can verify polarity with a cheap $10 multimeter from Amazon or you local hardware store.

If fans are shorted out/killed due to improper wiring this is NOT covered under warranty.
Support/Warranty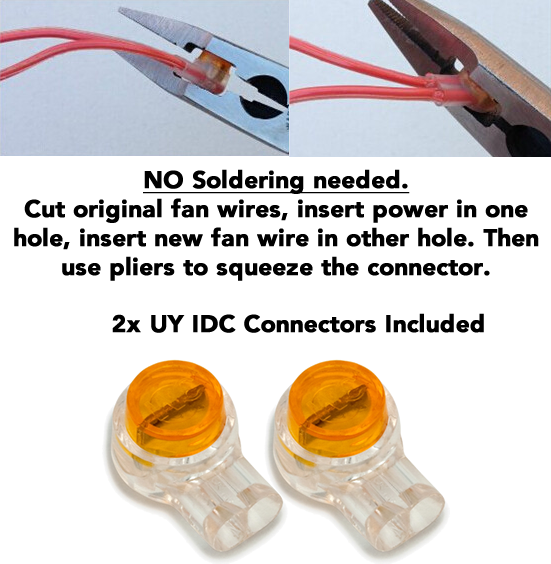 Share your thoughts!
Let us know what you think...