What is this for?
This is a top for your Ender 6 to fully enclose it so you can print high temp materials like ABS and Nylons. The Ender 6 comes partially enclosed but with no top to keep the heat in. This top enclosure lifts on and off with ease so you can switch between low temp materials like PLA or PETG and ABS or other high temp materials quickly. The enclosure is built with 20x20mm Aluminum extrusion for a strong frame and also is convenient for mounting other add-ons like a camera or lights inside. With the top cover, the Ender 6 will be about 29.5″ tall and the cover is 6.5″ tall on its own.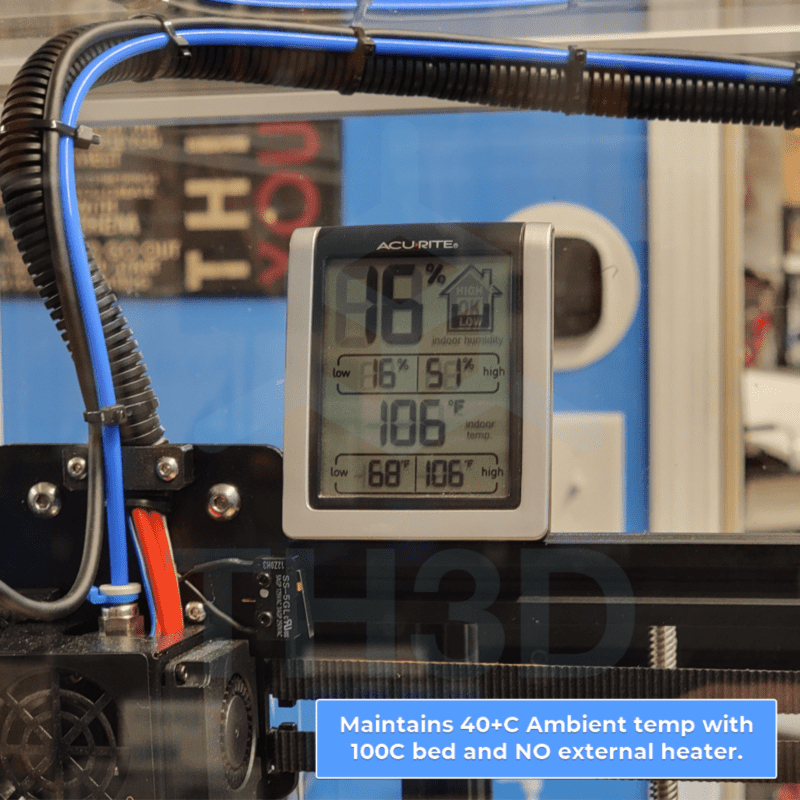 What is included?
20x20mm Aluminum frame

2 Colors are available (black or silver) based on extrusion availability – select above.

4 Laser Cut Acrylic Side Panels
1 Laser Cut Acrylic Top Panel
All screws and other hardware needed to assemble the enclosure
Screw alignment jig for building the frame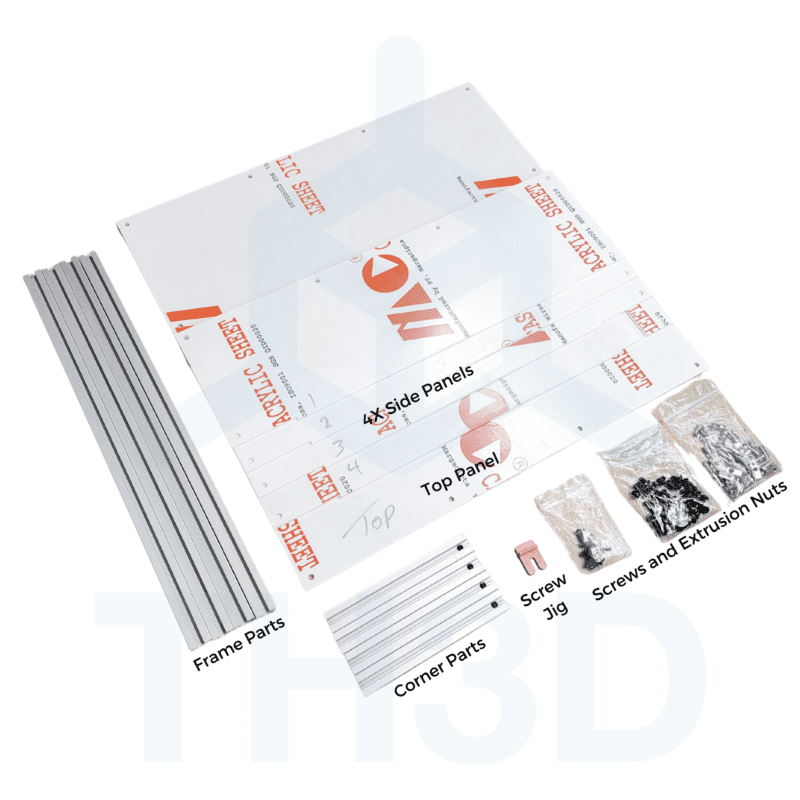 Assembly Directions (Video)
Enclosure Tips
If printing with PLA, PETG, or other low-temp materials you should remove the enclosure or keep the printer doors open. Printing low-temp materials with an enclosure can lead to heat creep that will cause prints to fail.
Any printed parts INSIDE the enclosure should be replaced with ABS parts or PETG parts to prevent warping/failure
Warranty Information
6 Months Warranty -  Our warranty covers any and all defects with the product. If your product fails or has problems within the warranty period you can contact our support team by using the Contact Us link.
Damage/Failure due to improper installation, improper usage, failure resulting from an issue with the machine the product is installed on, 3rd party products connected to our product, and/or modification of the product are not covered under warranty.