Genuine MKS Gen L Control Board – Atmel 2560
$24.99
Genuine MKS Gen L Board
Atmel 2560 CPU (256K Flash, 16mhz)
TH3D MKS Gen L Documentation guide included with purchase

Will show up in your order email after the board ships and the "My Downloads" section on your TH3D account

Dual Extrusion Ready (Dual E Output & Dual Hotend)
Compatible with Marlin Firmware
Compatible with Trinamic Stepper Drivers
Compatible with Tough A4988 Stepper Drivers
Compatible with 12864 LCD
In stock
Product Info
Genuine MKS Gen L Board

Includes USB A to USB B Cable
CH340 USB to Serial Onboard

Atmel 2560 CPU (256K Flash, 16mhz)
Dual Extrusion Ready (Dual E Output & Dual Hotend)
TH3D MKS Gen L Documentation guide included with purchase

Will show up in your order email after the board ships and the "My Downloads" section on your TH3D account

Compatible with Marlin Firmware
Compatible with Trinamic Stepper Drivers
Compatible with Tough A4988 Stepper Drivers
Compatible with 12864 LCD
Stepper Drivers, LCD, and other parts not included. Only board and USB cable as pictured.
Universal board to work in any printer

NOT a drop-in replacement board. Wiring changes, firmware setup, and printed parts to mount to your specific machine will be needed.
Support/Warranty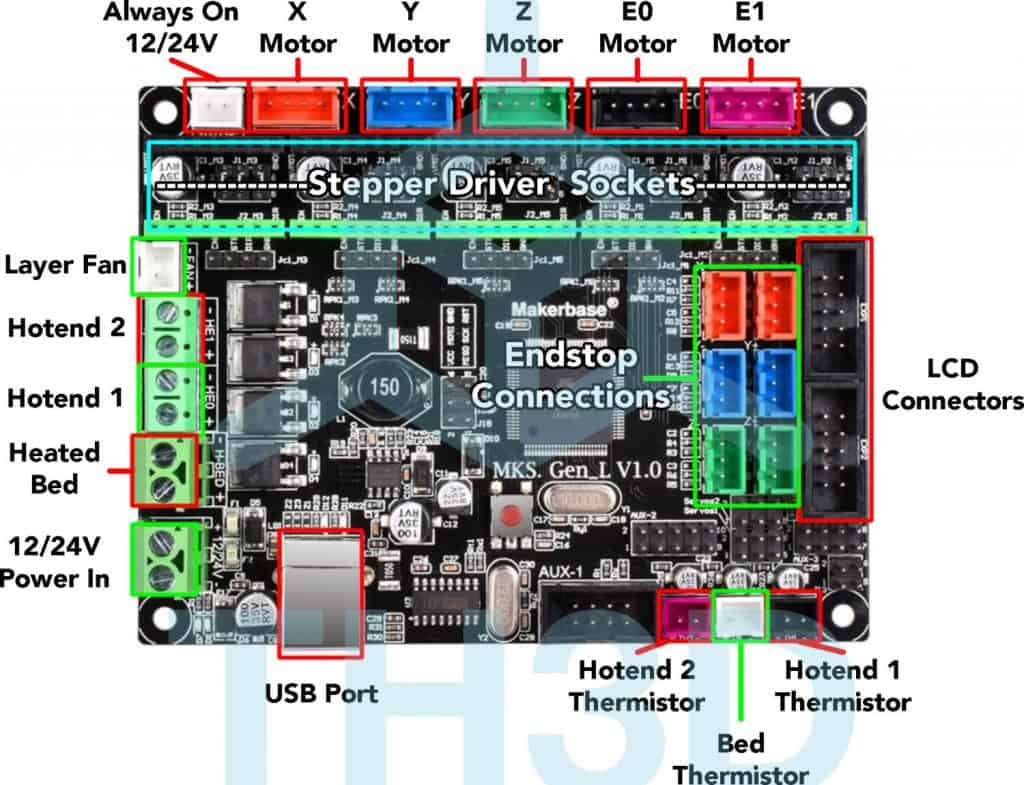 Share your thoughts!
Let us know what you think...