This kit is for use with the popular Afterburner, Mini Afterburner, and Stealthburner DIY extruder prints commonly used on the Voron and other DIY printers. Each kit contains the following parts. This is JUST for the parts listed below, to use these in an extruder you will need to print the extruder design from a 3rd party that requires this type of BMG/DDB parts kit.
1x Nylon Drive Gear
1x Brass Motor Shaft Drive Gear
1x Thumbscrew Assembly (Tensioner, Spring, Nylon Washer)
2x RNC Nano Coated Drive Gears
2x MR85ZZ Bearings
2x Collet Clips for Bowden Fitting
2x DDB Needle Bearings
1x 3mmX20mm Bearing Shaft
1x 3mmX24mm Bearing Shaft
1x 3mmX30mm Bearing Shaft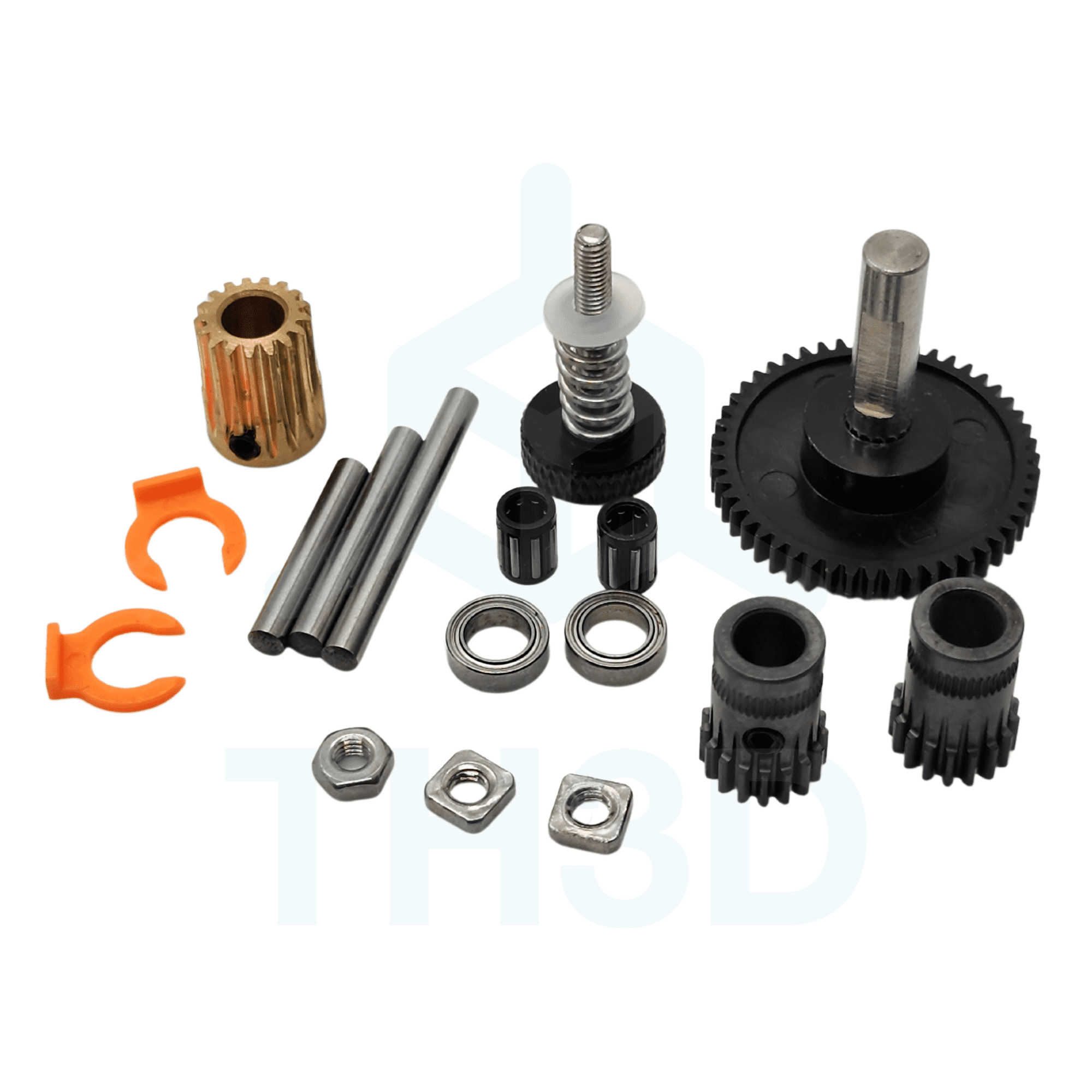 ---
Part Fitment/Installation
This is a universal 3D printer part. That means it will work on almost any 3D printer (check your printer voltage and part voltage) with the correct mount for your specific machine. Thingiverse is a wonderful place to locate mounts and we also have printed parts in our shop for some universal parts.
It is up to you to determine and select a mount for your specific printer model (or design one) to install this part on your machine and wire it up to your machine (if applicable). You are welcome to Contact Us for recommendations for your particular printer model for mounting options that are available online if searching yourself does not yield any results.