These are great for removing elephants foots or other edges on your print. Easy to use and the blades last a very long time for processing 3D prints.
How to use – Carefully drag the edge of the blade at a slight angle with light pressure to remove the edge of a print.
Printable Cover available here: https://www.thingiverse.com/thing:4792742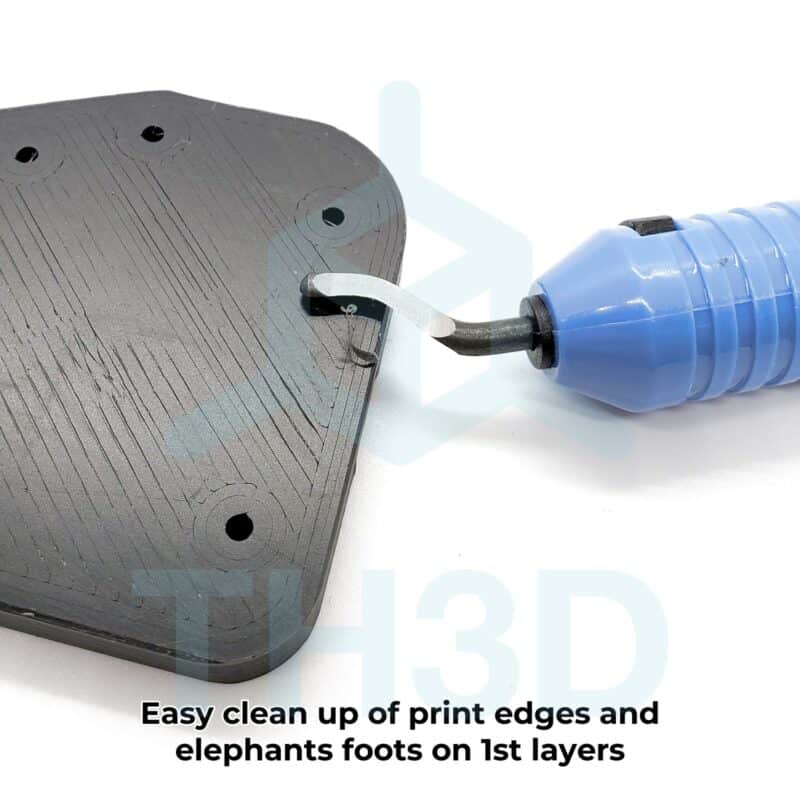 Specs
40 Degree Angle S10 Blade Included
63RC Blade Hardness
Works great with PVC, Plastics, and Iron
Warranty Information
3 Months Warranty -  Our warranty covers any and all defects with the product. If your product fails or has problems within the warranty period you can contact our support team by using the Contact Us link. Technical support is limited to the scope of the product itself and not your entire machine.
Damage/Failure due to improper installation, improper usage, failure resulting from an issue with the machine the product is installed on, 3rd party products connected to our product, and/or modification of the product are not covered under warranty.