We believe in something simple yet powerful:
providing you with quality products
and exceptional customer service.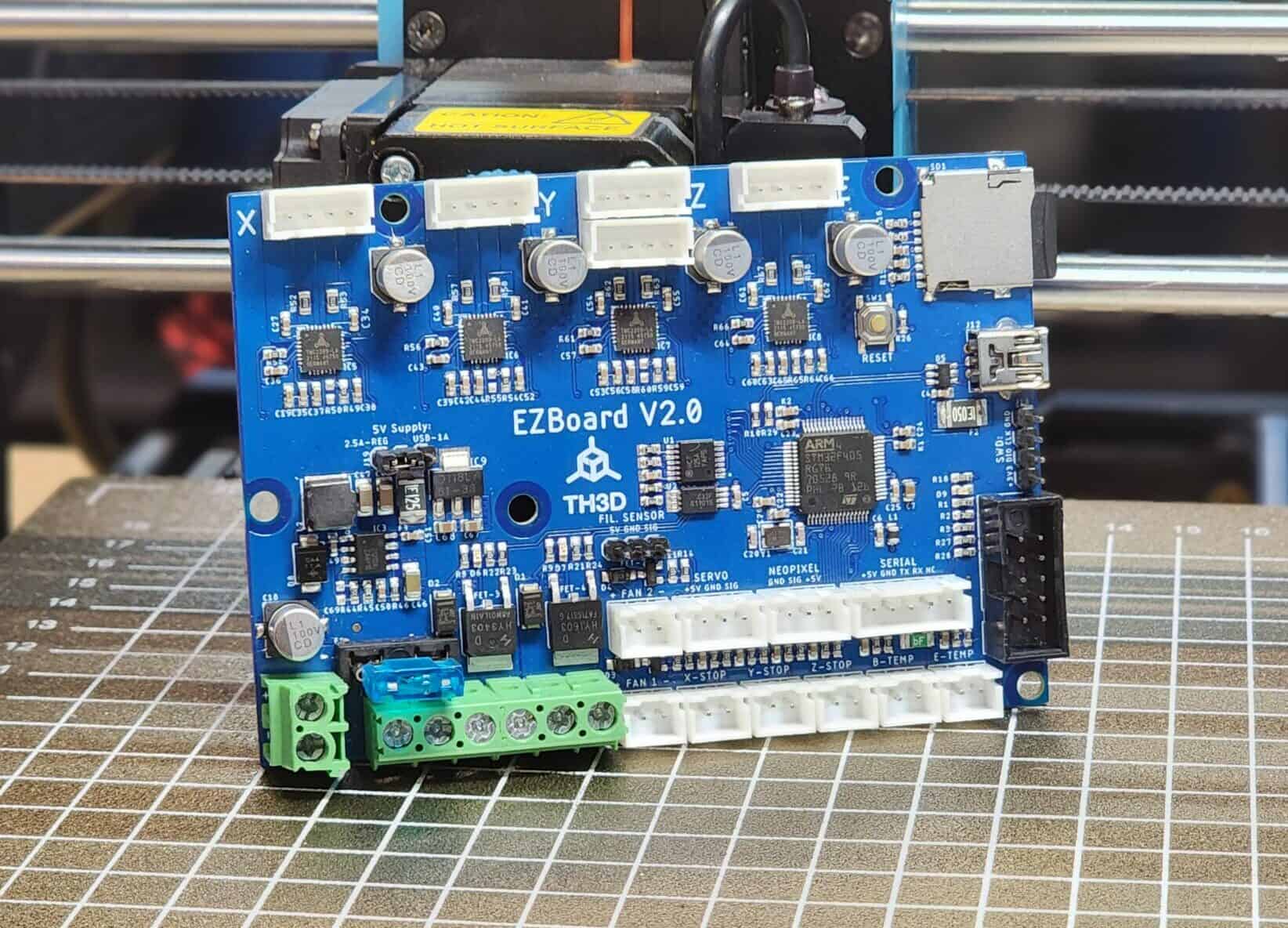 Welcome to TH3D
Where innovation meets customer satisfaction. Founded by Tim Hoogland in August 2017, our journey began with the introduction of the EZABL kit in March 2017, initially sold through Tim's previous IT website.
The remarkable success and widespread acclaim of our products and support led us to establish TH3D as a distinguished brand in its own right. With a growing portfolio of over 100 diverse products, we have become a trusted name in the 3D printing industry.
Join us on our exciting journey as we continue to redefine the boundaries of 3D printing innovation. Whether you're a maker, enthusiast, or professional, TH3D is here to empower you with the tools and support you need to unleash your creativity. Experience the TH3D difference today and discover a world of endless possibilities in the realm of 3D printing.
A message from Tim
I've been a tinkerer and maker since a young age. I've always been into computers and electronics. I started 3D printing in late 2016 as a hobby and it quickly became one of my main hobbies. Running a business while also being someone who has ADHD has been a challenge at times, but I love what I do and its very rewarding most of the time.
Professionally, I have over a decade of Information Technology experience from IT Support, Project Management, and Systems Administration. I am also an Eagle Scout (obtained in 2007).
Hobbies: 3D Printing, Computers, PC Gaming, Cars, Drones, Volunteering, and Home Automation
I sincerely hope that my company helps make your 3D printing experience easier and smoother so you can focus more on printing instead of fighting with your printer. I wish there was a company like mine when I started out to help me get my printer up and running quickly without the hassle that comes with most sellers in this market.
Happy Printing!
~Tim Hoogland
Owner
Tim Hoogland
Owner & Founder
Things that are Important to Us
Our Dedicated, US Based Team
TH3D is based out of Hobart, IN. All of our team members are in the US, we do not outsource any of our positions to people outside the US.
We run a hybrid of onsite and remote employees to maximize efficiency and coverage of our customers that are all over the world. We have a dedicated team of people who only handle customer service and technical support requests.
Focus on Quality and Service
Our focus is to get our customers the best products at fair prices. We're all makers here, and we know how frustrating getting cheap parts from China is and not getting what you wanted the first time.
Everything we carry are parts and products that we use on our in-house machines to make our lives easier. There is enough to worry about in this hobby/industry so let us help simplify your 3D printing life by ensuring you get quality parts and excellent support.
When we design products, we take the time to run them through stress testing and analysis to make sure they work and last. Unlike many vendors in the 3D printing market, we do not use our customers to test our products, we sell products that work and are free of major design flaws.
Community Outreach
We believe in giving back to the community because we would not be here without it. We put out and maintain our Firmware branch that helps users get more out of their machines at no cost to them while making the printers much safer. We also donate every month to the Marlin Firmware project.
We make honest review videos on our YouTube channel (most are machines we bought ourselves) so that you know if a machine is worth checking out or not and tutorials for the machines.