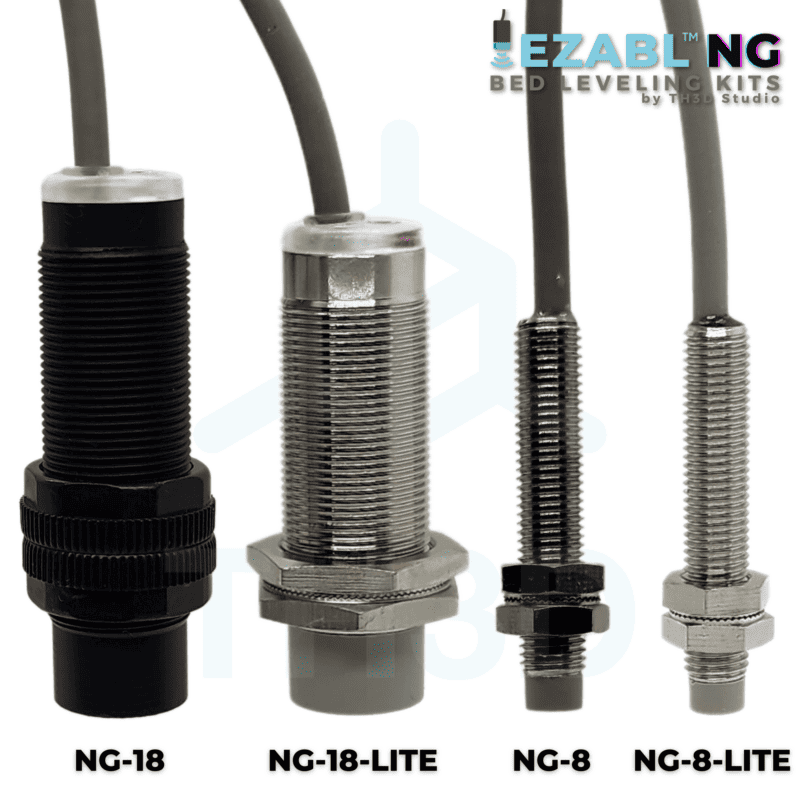 Get ready to supercharge your 3D printing experience with our brand-new EZABL NG-LITE sensors, specially designed for our EZABL kits. These cutting-edge sensors are not only more affordable than our NG sensors, but they also offer unmatched performance when it comes to metal printer beds.
🌟 Key Features of EZABL NG-LITE Sensors:
✅ Unbeatable Pricing: Upgrade your 3D printer with EZABL NG-LITE sensors for just $35, making them a cost-effective choice compared to BLTouch or CRTouch alternatives.
✅ Precision Redefined: Experience jaw-dropping accuracy, with measurements as precise as 0.01mm or even better.
✅ NO Moving Parts: Unlike the BLTouch or CRTouch, our sensors are completely solid state so they will not be probe to mechanical failure like the competitor sensors.
✅ Top-Notch Shielding: Our NG-LITE sensors come equipped with fully shielded cabling, ensuring seamless performance and durability.
✅ Outstanding Support: When you choose our EZABL NG-LITE sensors, you also gain access to our exceptional technical support team, always ready to assist you.
🛡️ Warranty: Our NG-LITE kits come with a 6-month warranty and support coverage.
Don't miss out on this incredible opportunity to elevate your 3D printing game while saving money. Upgrade to EZABL NG-LITE sensors today and experience precision like never before! Act now and make the smart choice for your 3D printing needs.
IN STOCK AND READY TO SHIP FROM OUR SHOP RIGHT HERE IN HOBART, IN.