This is a high-quality crimp tool for most connectors we use on our 3D printers. This ratcheting type lets you get a consistent crimp and does a DOUBLE crimp in one squeeze. The handle is comfortable for repeat use. There is also a tension adjustment on the side with the silver Philips head screw.
How to Adjust Tension
If you look at the tensioner you will see arrows with + and – on it. Turning the adjustment in the + direction is more tension and turning the adjustment in the – direction is less tension. There is a screw that holds the tensioner in place. Unscrew the philips screw and then turn the tension adjustment wheel in the – direction then put the screw back in. This will make it crimp less on the pins. If it is set too high it will mangle the pin and/or wire. Higher tension is for larger pins/wires and lower tension is for smaller pins/wires.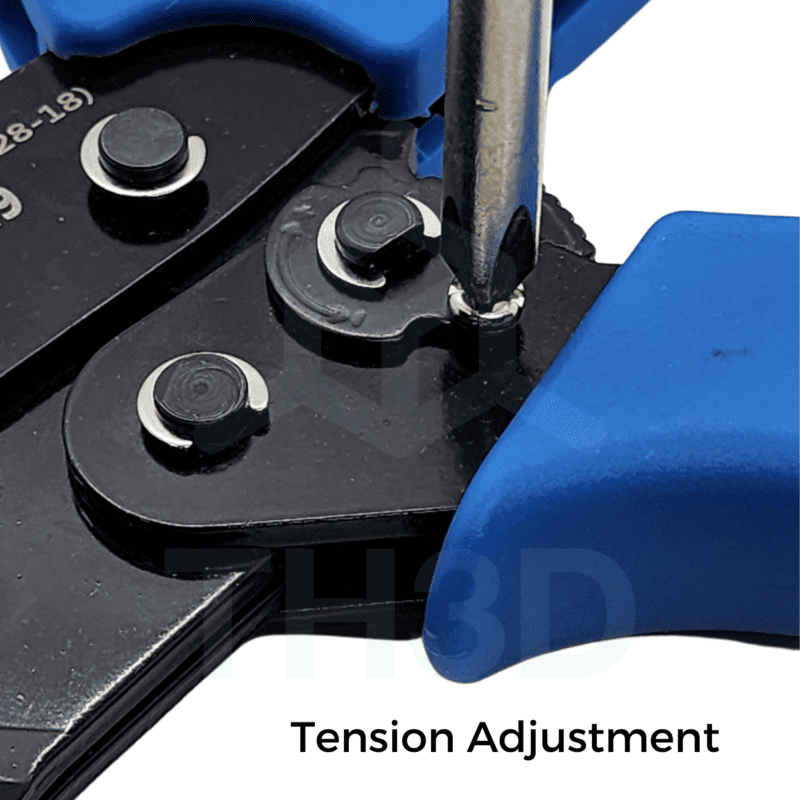 Works with the following type of connectors/pins
2.54mm
3.96mm
4.8mm
5.08mm
6.3mm
JST Pins
Molex Pins