CPUs Swapped Out
In our Discord server a user was working on their machine and was having issues with the firmware. They posted a picture of the board and it revealed a lesser STM32 part number on that board. The 4.2.2 and 4.2.7 boards have all shipped with the STM32F103 RET6 CPUs since release. Now there is confirmation that 4.2.2 boards have shipped out from Creality with lesser 256K parts on them that are NOT safe to use with current Marlin and Unified firmware builds.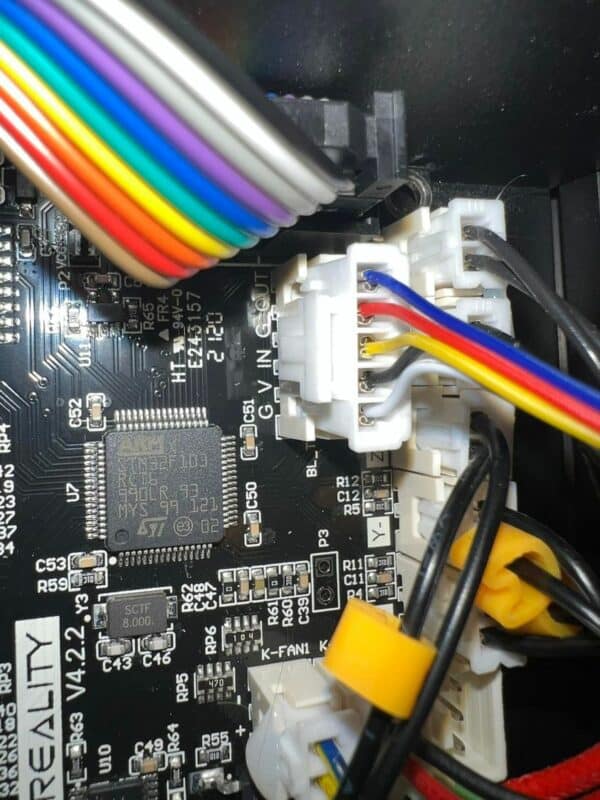 There are 4.2.2 (we would *assume* that 4.2.7s may have the lesser CPUs soon, we will be adding part number checks to the 4.2.7s that we sell going forward to make sure they have 512K parts on them) out in the wild with STM32F103 RCT6 CPUs. These CPUs are 256K parts whereas the RET6 versions were 512K parts.
---
WARNING – POTENTIAL FIRE HAZARDS
This means that you should NOT flash any firmware currently available from us or any other sites for these boards or you can run the risk of a fire in the worst-case scenario due to flashing a 512K build on a 256K CPU. BigTreeTech was doing this and heaters would get stuck ON and the firmware would hard lock, this is a fire hazard. We would expect the same risk to be present when using 512K Creality board firmware on these 256K chips.
---
Check your CPU
It is recommended to look at the actual CPU on your board to determine what part you have. If you have one that shows RCT6 on the top and not RET6 then you should wait to install our firmware and/or any other firmware until there is a specific 256K version released.
---
Firmware Update for 256K Boards
We will be working on an update to have a separate download for the 256K part numbers. Until then, if you have one of the affected boards it is recommended to wait or to purchase a board that is already supported. We are a small team here and will be working as quickly as possible to release a new update to properly support these 256K CPUs.
We work diligently to keep up with these random part swaps that these Chinese companies have a tendency to do without notifying their customers. It is very frustrating for us as well to be blindsided by random part swaps by these companies with no notice at all.