Printer Compatibility Notes
TEVO Tornado – Upgrade the low quality Tornado SSR to eliminate interference with ABL sensors

Direct replacement for Tornado SSR

CR-10S Pro/MAX – This does NOT work with the CR-10S Pro or CR-10S MAX, these printers use a DC SSR
Technical Specifications:
| | |
| --- | --- |
| Load Current | 25A |
| Load Voltage  (Output Voltage) | 24-480VAC |
| Control Voltage  (Input Voltage) | 3-32VDC |
| Control Current | DC 3-25mA |
| ON Voltage | ≤1.5V |
| OFF Leakage Current | ≤2mA |
| Reaction time | ≤10mS |
| Dielectric Strength | 2500VAC |
| Insulation Resistance | 1000MΩ/500VDC |
| Ambient Temperature | -30 to 80 C deg |
| Status Indicator | LED |
Teardown Pictures
While we have awesome suppliers we always check that what we're getting is correct. Below are pictures from our teardown of these SSRs. Inside is a Triac rated for 25A, usually a JST24A or BTA24 part. Unlike other sellers out there we make sure we are getting you correct and safe products, especially on parts that handle mains voltage that can be fatal if not correctly used.
These are generic SSRs from one of our suppliers that we have been using for years and we check each batch to ensure that they contain the proper chips inside to support the advertised load ratings.
Full Wiring Diagram using 15A Breaker for extra safety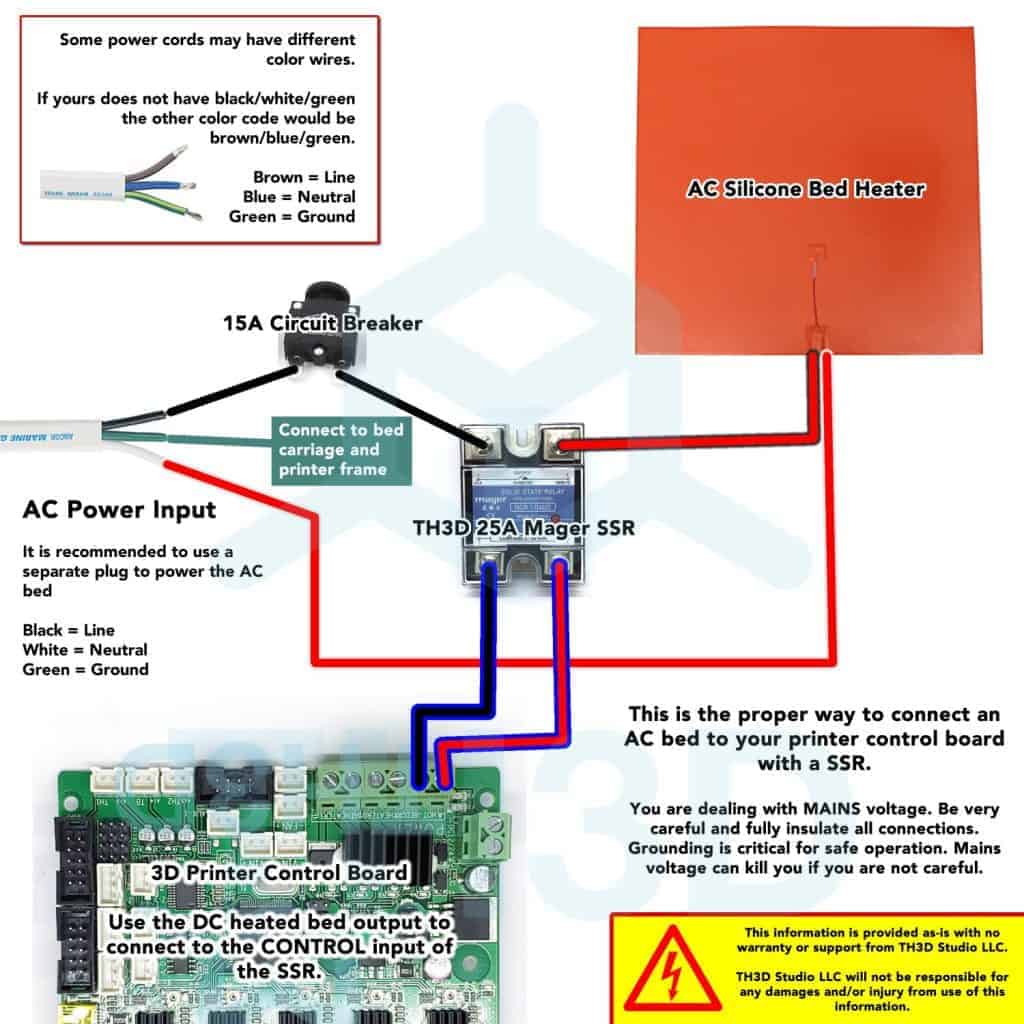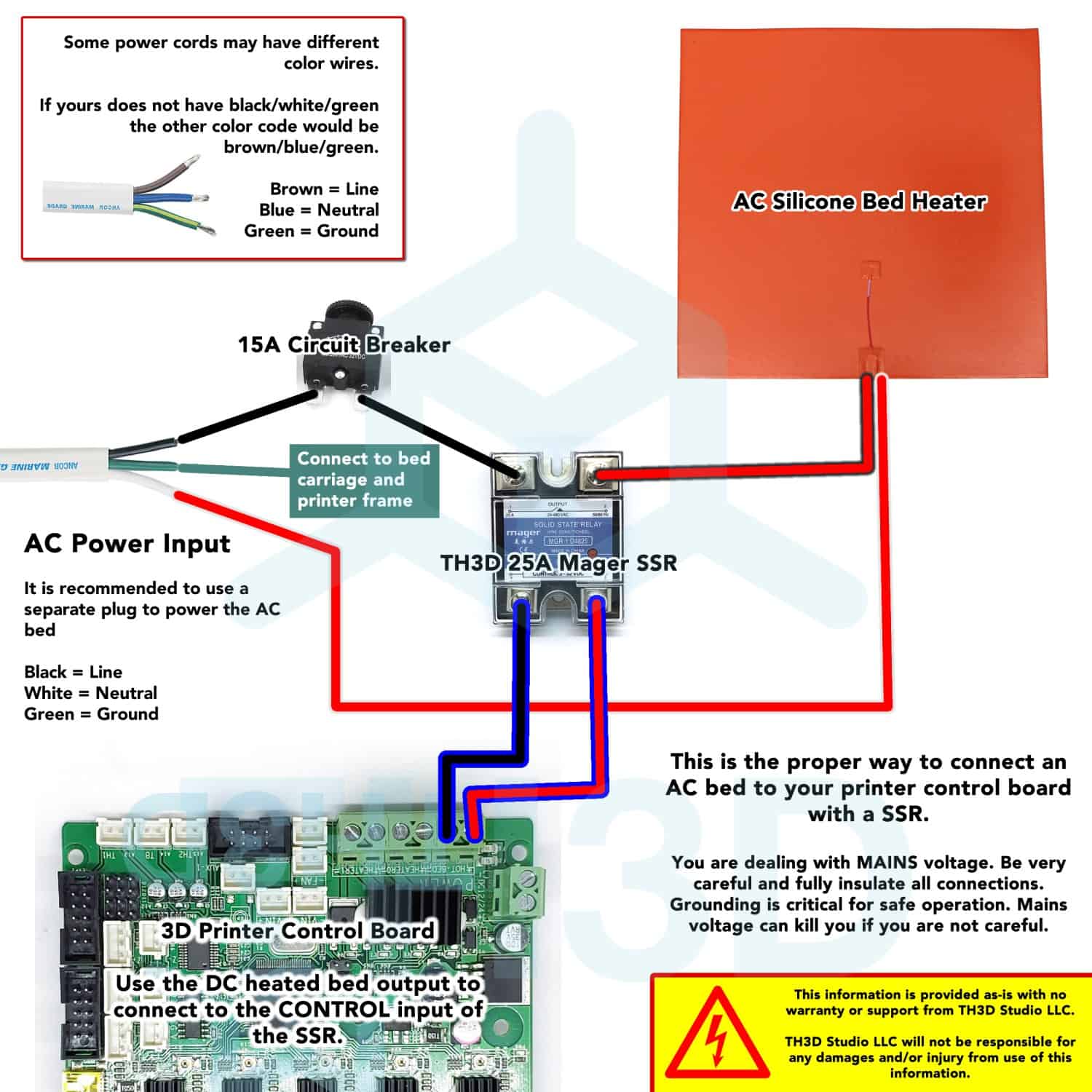 Warranty Information
3 Months Warranty -  Our warranty covers any and all defects with the product. If your product fails or has problems within the warranty period you can contact our support team by using the Contact Us link.
Damage/Failure due to improper installation, improper usage, failure resulting from an issue with the machine the product is installed on, 3rd party products connected to our product, and/or modification of the product are not covered under warranty.