We are thrilled to announce that our firmware for the SKR E3 Mini V3 has been updated to include support for the latest revision, the BigTreeTech SKR E3 Mini V3.0.1 board! This exciting addition brings compatibility for the new STM32F4 CPU, which replaces the earlier STM32G0 CPU used in the previous version.
Our team has worked diligently to incorporate the necessary changes and optimizations required to ensure seamless functionality with the BigTreeTech SKR E3 Mini V3.0.1 board. We understand the importance of staying up-to-date with the latest advancements in hardware, and we are committed to providing our users with the best experience possible.
The updated SKR E3 Mini V3 firmware package is available for download right now.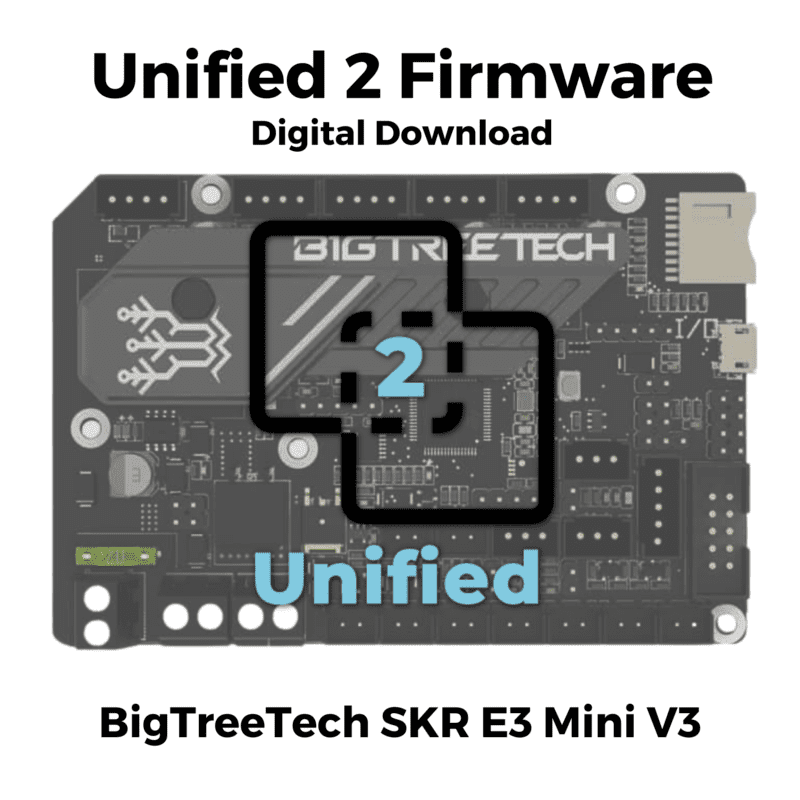 Unified 2 Firmware for SKR E3 Mini V3 & V3.0.1 – 6 Months of Updates Included
This is our Unified 2 Firmware for the BigTreeTech SKR E3 Mini V3 boards. See below for links to our Help Center on how to use this firmware. This firmware is tested by us on the actual board and works. Your purchase helps fund the development of the firmware for this board and others.
This works on both the V3 with the STM32G0 and the V3.0.1 with the STM32F4 CPUs
At TH3D, we are committed to delivering exceptional products and services to the 3D printing community. Our continuous efforts to stay at the forefront of firmware development ensure that you have access to the latest advancements and features for your SKR E3 Mini V3.0.1 board.
Thank you for your continued support, and we look forward to serving you with future updates and improvements!
Happy printing! 🖨️

Tim Hoogland
Owner – TH3D Studio LLC