What is this kit for and why should I get it?
This kit replaces the stock color LCD to give you more control and features over YOUR printer.
This is NOT typically needed (unless you are having issues) if you have the DWIN or DACAI type LCD but if you have the VIEWE LCD and want to use our firmware and/or upgrades then it is needed. Not sure what one you have? See our article here: Creality Printers – DACAI, DWIN, VIEWE Color LCDs – TH3D Studio Help Center
This goes great with our EZABL kit for automatic bed leveling. Once you have this installed you will flash your printer using the Ender 3 firmware settings, not the Ender 3 V2.
Requires a firmware update that you can download for free from our page here: Unified 2 Firmware – Ender 3 V2. The Ender 3 V2 has a bootloader already and updates with the SD slot by placing a firmware file on the card and turning the printer on. See the firmware page for full details on how to use and update the firmware.
Will this work with Klipper?
Yes, these LCDs and the stock board are supported by Klipper firmware. However, due to the complexity of Klipper, our technical support that is included does
NOT
apply if you are using Klipper firmware. Technical support only applies when you are using our Unified 2 Firmware package that is included.
Due to supply chain constraints, we added printed versions in ABS and PLA in case the metal brackets are out of stock. ABS and PLA versions are printed in BLACK color.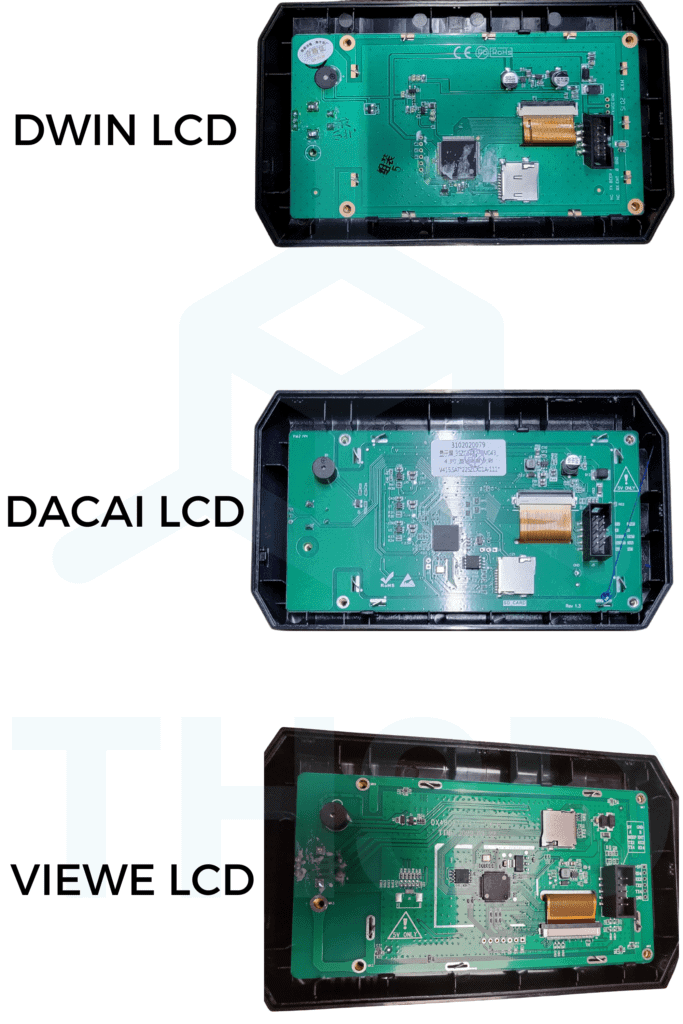 Installation Directions & Video
See our help center for installation information here: Ender 3 V2 – Swapping to the 12864 Creality LCD for more features – TH3D Studio LLC
Warranty Information
3 Months Warranty -  Our warranty covers any and all defects with the product. If your product fails or has problems within the warranty period you can contact our support team by using the Contact Us link.
Damage/Failure due to improper installation, improper usage, failure resulting from an issue with the machine the product is installed on, 3rd party products connected to our product, and/or modification of the product are not covered under warranty.