Issue Details
Due to design of the E3 Mini/Turbo, V4.2.2, and V4.2.7 boards suffer from EMI on the LCD lines. This presents itself as if the LCD button is being pressed repeatedly or the feedrate on the LCD (the 100% changing) changing on its own. This is most common on the Ender 5 series machines.
This is not a firmware issue; this is an issue with the board itself. Help Center Article with more details: SKR E3 Mini, SKR E3 Turbo, Creality V4.2.2, and V4.2.7 LCD EMI Issue – TH3D Studio LLC
Installation
Simply plug the board onto the EXP3 Header on your LCD and then plug the LCD cable into our board as shown below. No firmware changes are needed.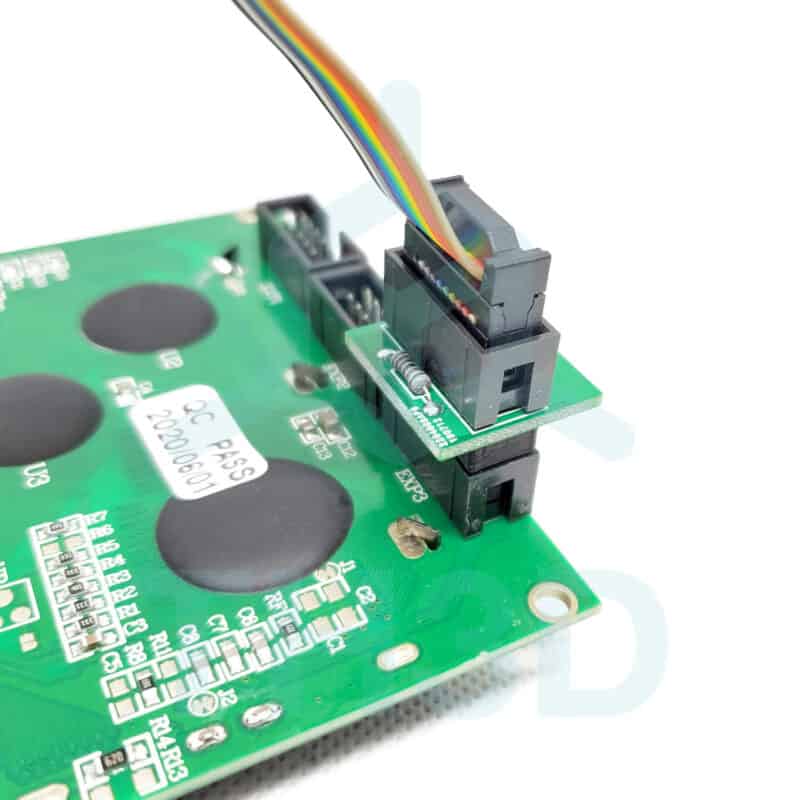 Video of the Issue this board fixes
Warranty Information
3 Months Warranty -  Our warranty covers any and all defects with the product. If your product fails or has problems within the warranty period you can contact our support team by using the Contact Us link.
Damage/Failure due to improper installation, improper usage, failure resulting from an issue with the machine the product is installed on, 3rd party products connected to our product, and/or modification of the product are not covered under warranty.