High Amp 12V/24V MOSFET V2 – Heated Bed or Hotend
$9.99
In stock
Product Info
Upgrade your heated bed to heat quicker (if you have a stock MOSFET or none at all) with our high amp MOSFET board. You can use this with heated beds or hotends (if you are wanting maximum protection). This will handle up to 30A at 12V-24V. Compatible with PID regulation (used in our firmware). Works with the CR-10 printers and any other machine that runs on 12-24V on the board and heated bed. Make sure to set the voltage jumper to the printer voltage. Works on 12V or 24V.
CR-10 Mounting notes: Use the basic mounting plate below and glue the plate with hot melt or super glue between the rear 40mm fan and the control board. This will allow for proper cooling of the MOSFET.
High Amp HA210N06 FET
Rated up to 30A @ 12V-24V DC
Large Screw Terminals
Includes 6″ Control Wire – Connection from MOSFET to Printer Board

The control wire input (B-CTL header) is not polarity sensitive as there is a full bridge rectifier onboard on this MOSFET board.

Wiring Diagram Below
Recommended Printed Mounts Below
Support/Warranty
Printed Parts Compatible with this product:
Installation Video:

Wiring Diagram:
If you have the V1 MOSFET with the gold screw terminals click here for the wiring diagram.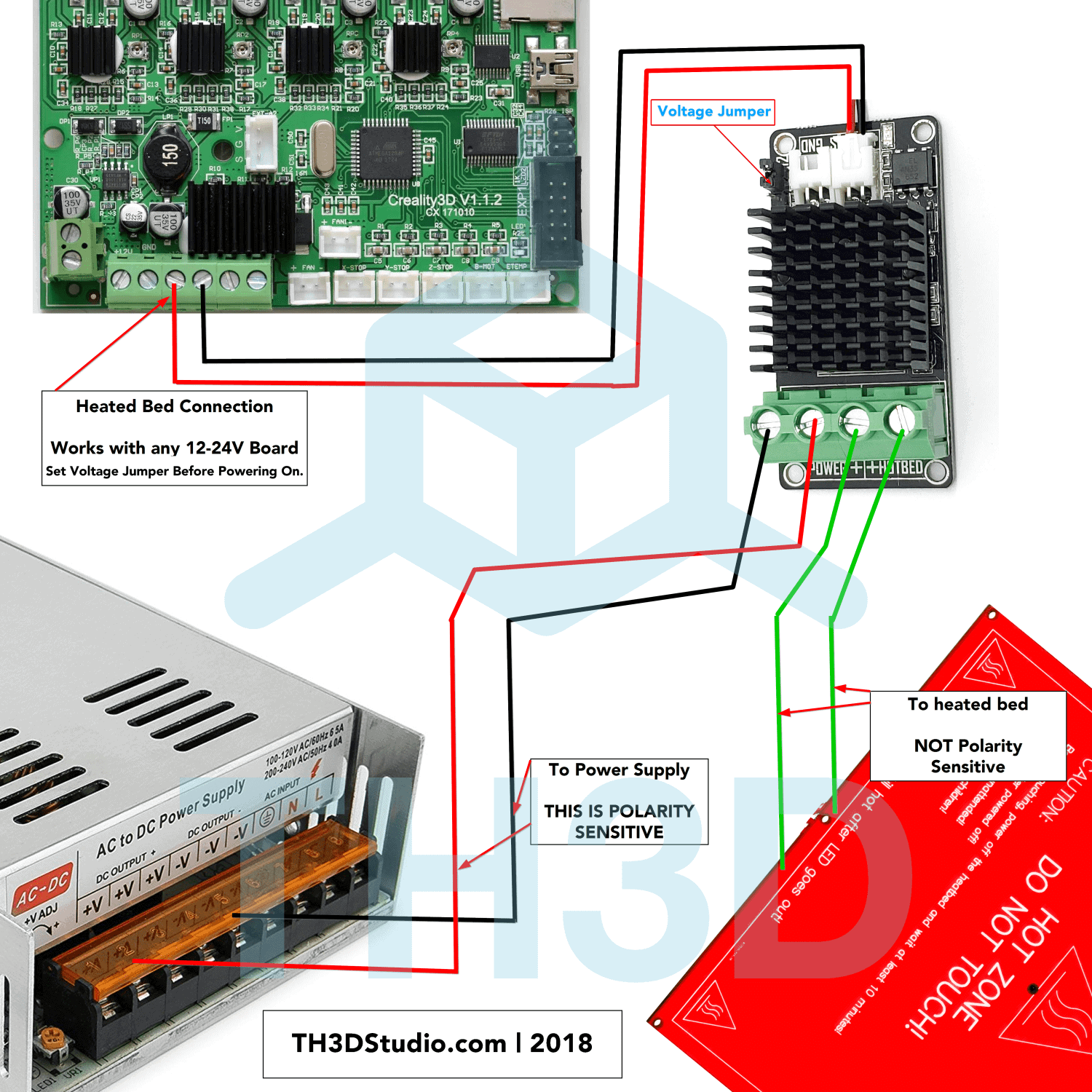 Share your thoughts!
Let us know what you think...